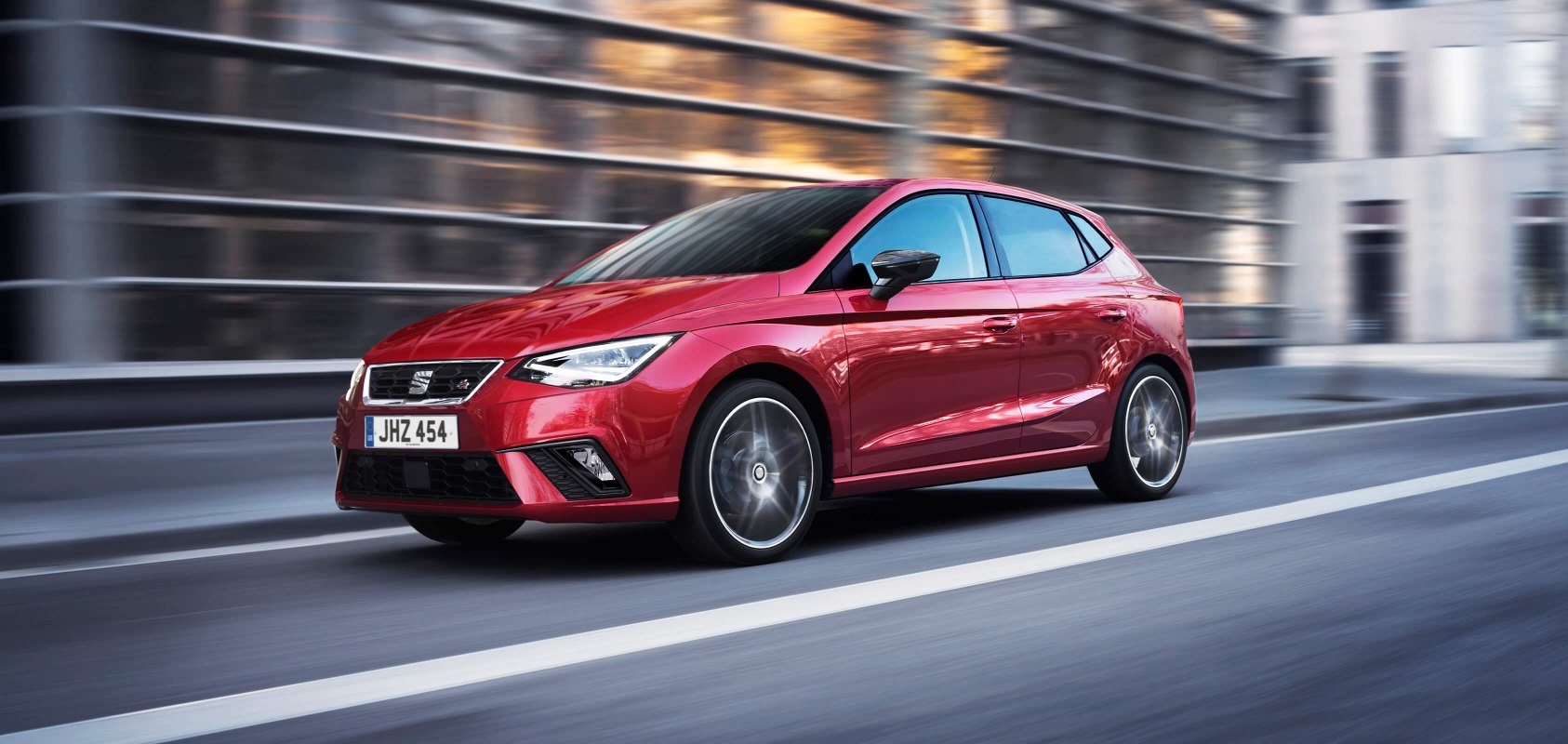 Design
It's yours for the taking.
The city is your playground. Explore it in style. Faster and further. So, where are we going next?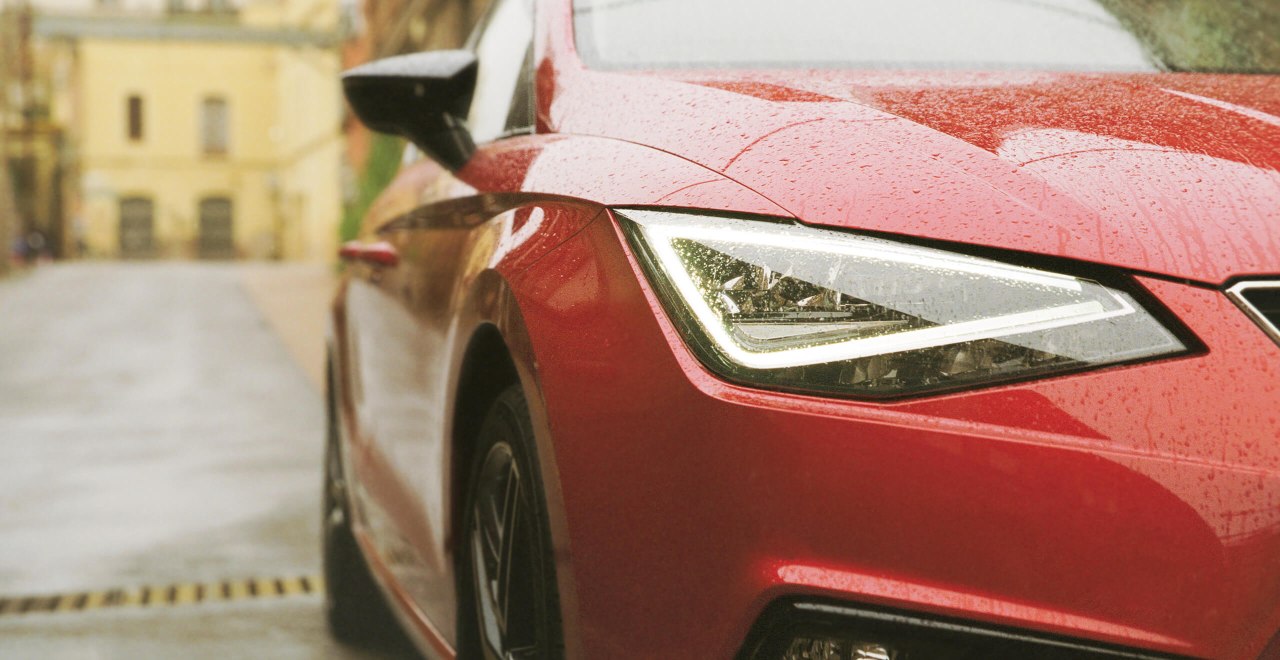 Sharper lines
What's wrong with showing off?
Here's to trying something new. To a bold, savvy design. Permission to show off.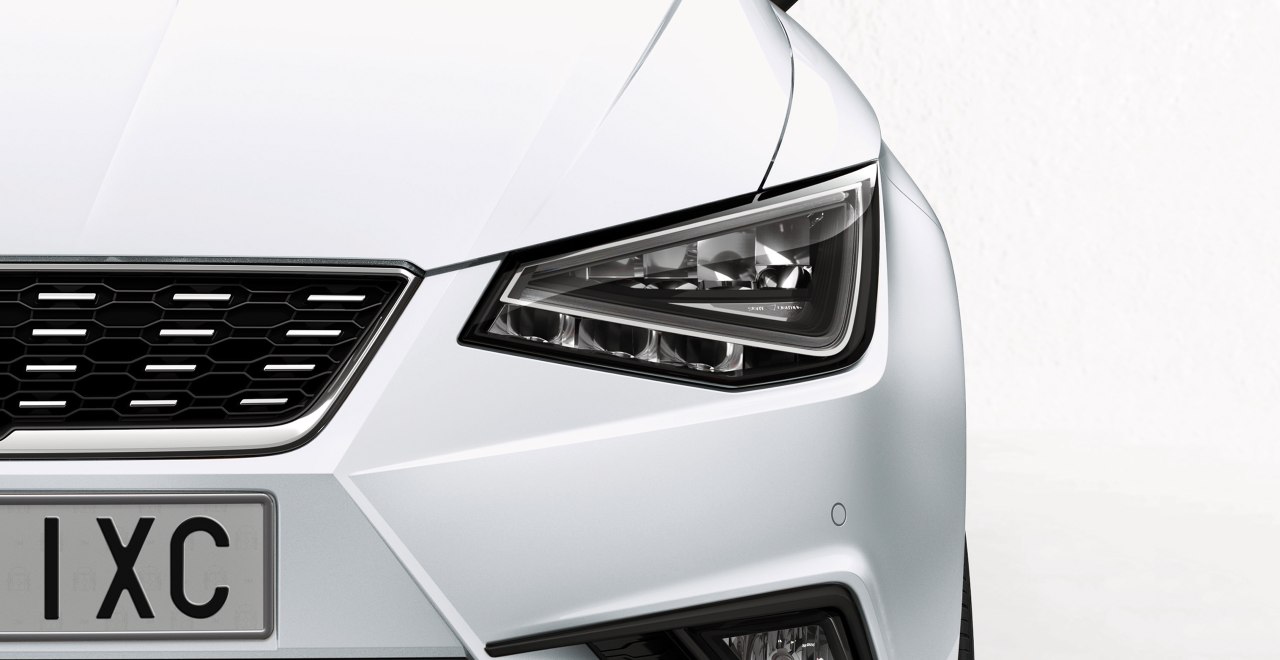 Full LED headlights
Love. Emotion. Dancing.
Light up the night with Full LED lights. You're going to have a brilliant time.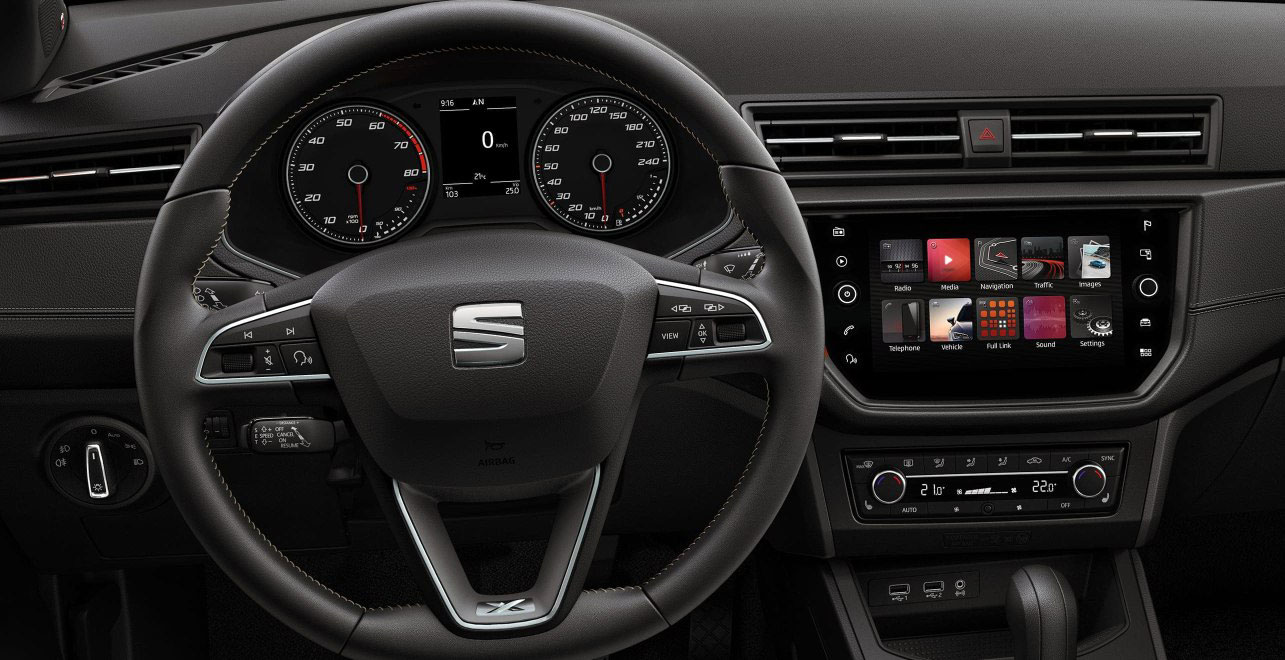 Interior design
Grow up? Never.
There's a whole world out there to discover with the Ibiza. But inside you'll also find plenty of surprises. Like a sleek new dashboard, customisable colour ways, adjustable mood lighting and even more space to play with. So go play.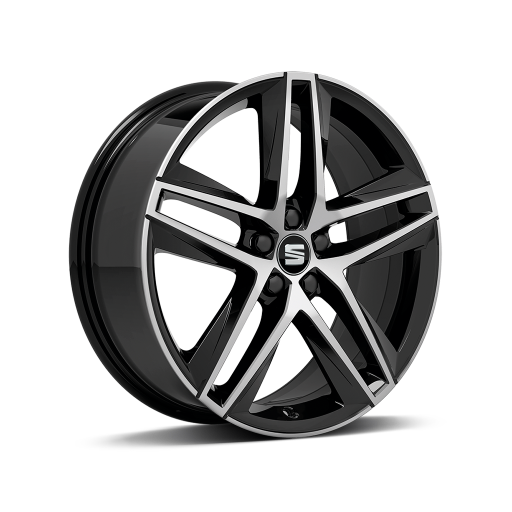 Alloy Wheels
Let's roll.
Alloy brings lightness and strength. Galvanised and fresh. In your choice of design.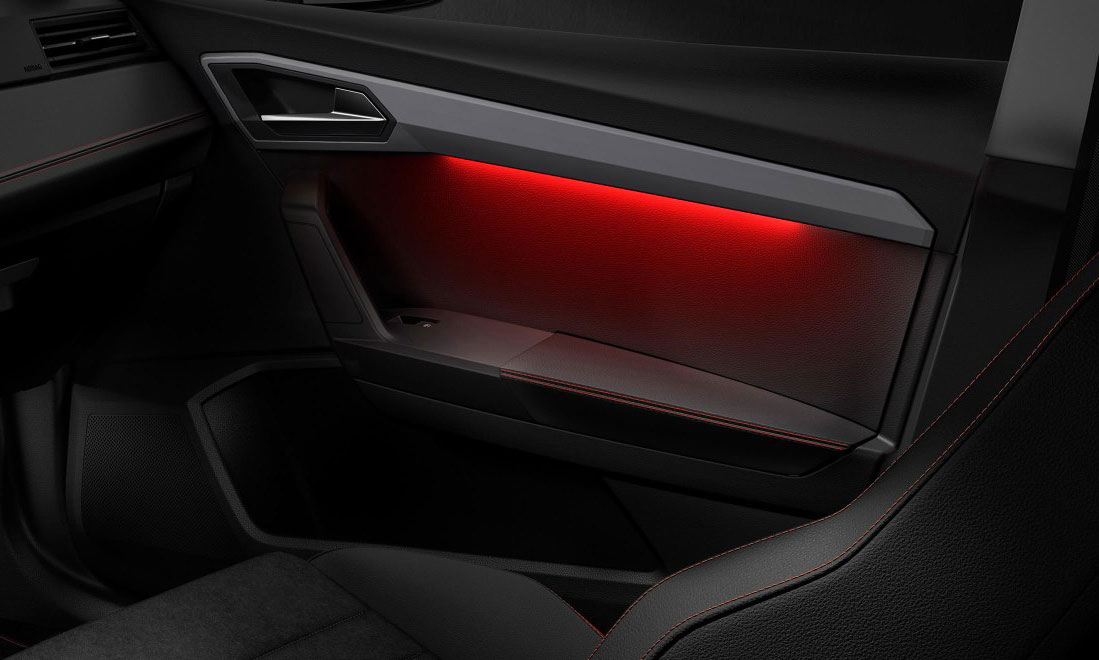 Ambient lighting
Your happy place.
Red & white ambient lighting helps you find the perfect balance. Your hi-tech zen button.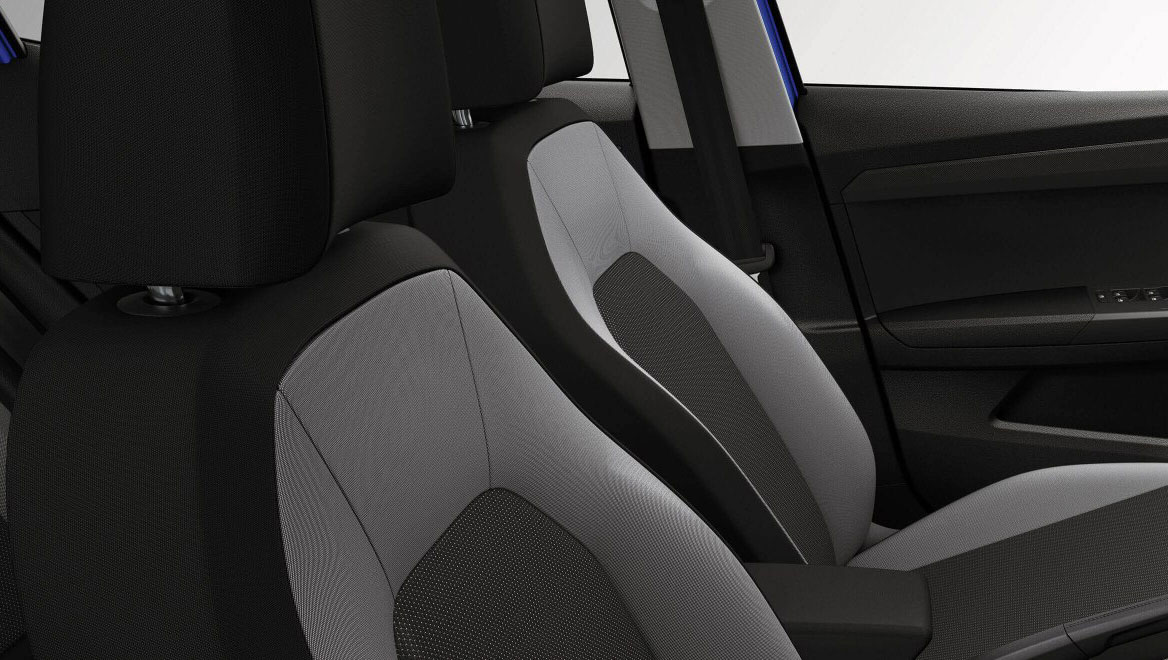 Upholstery
Want change? Experiment.
Find the fabrics and finishing touches just for you. The fun's only getting started.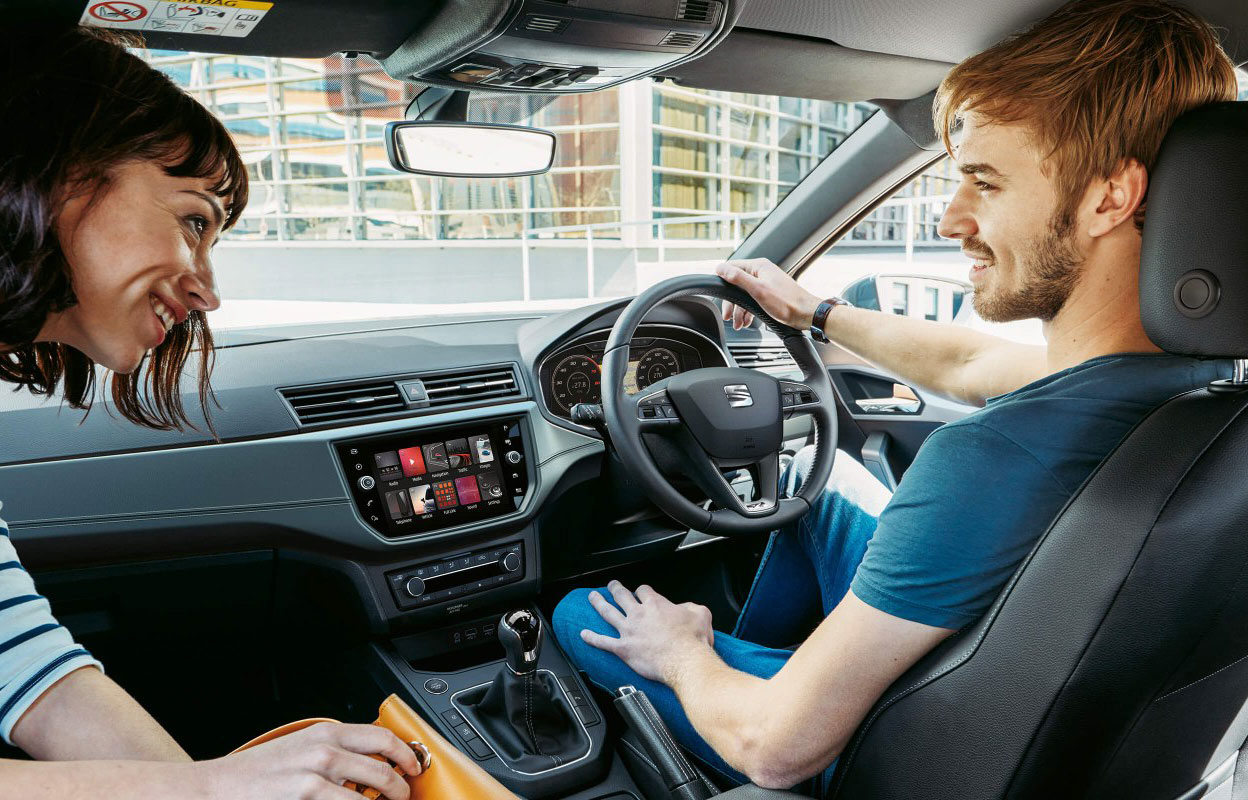 Technology
Why wait for tomorrow?
It's all right here, right now. The 8" touchscreen is loaded with the latest SEAT technology. To help you navigate the city, and your life, seamlessly.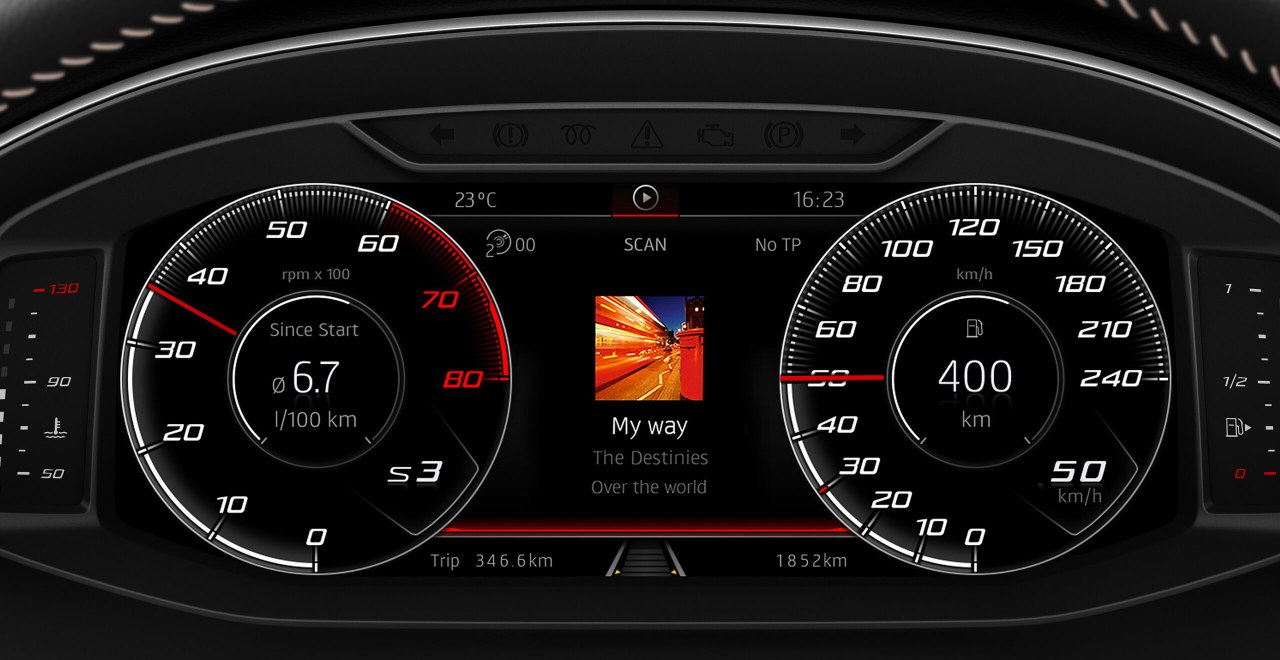 Digital Cockpit
What will you do with full control?
The Digital Cockpit makes every trip easy. Making it memorable is up to you.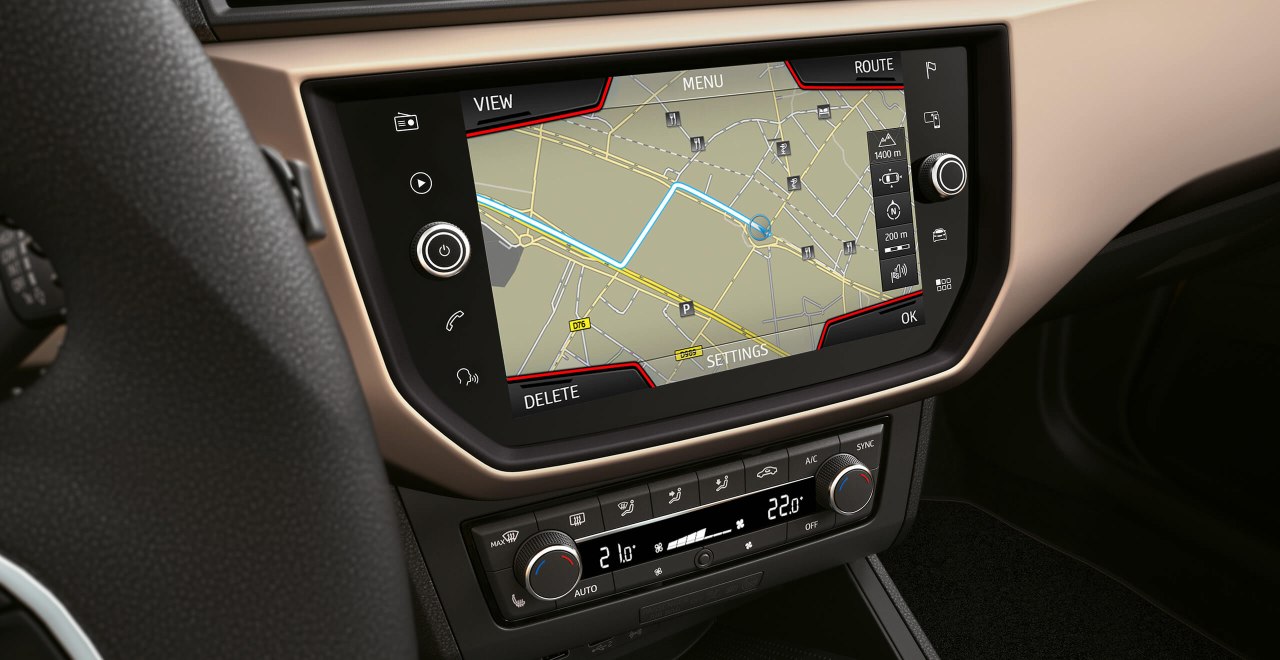 Navigation
Your centre of command.
The 8" touchscreen keeps you fully connected and in control at all times. Look no further.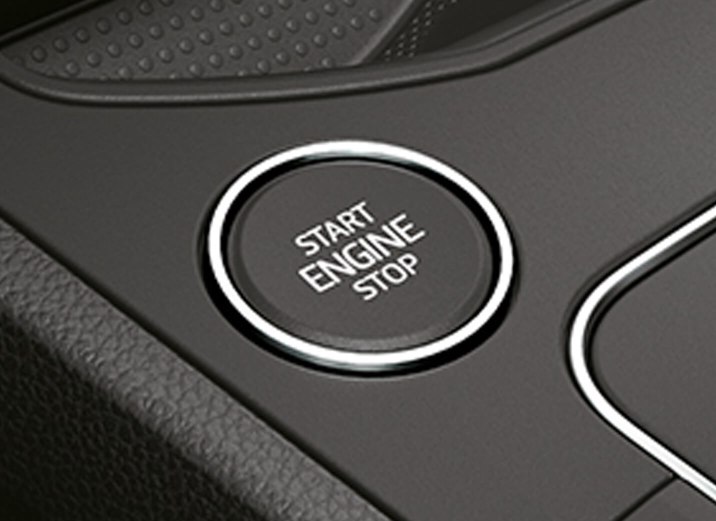 More technology
KESSY Keyless Enter and Go
Get in and get going in a heartbeat. The start/stop button illuminates as your Ibiza unlocks automatically on your approach. Just press it to start the engine and you're off.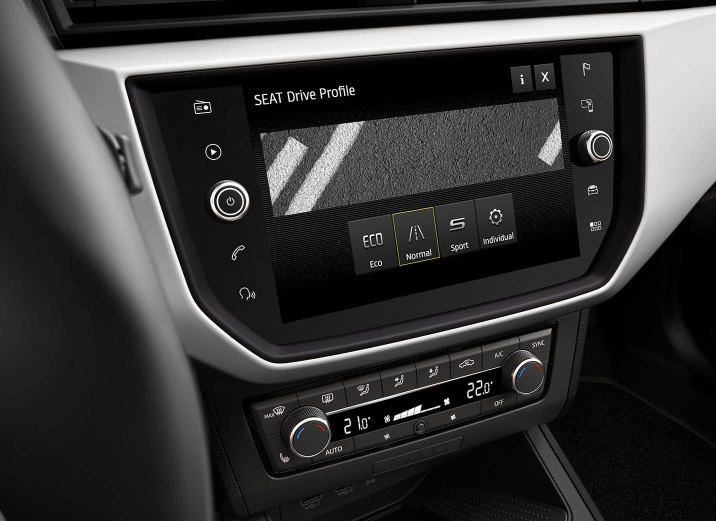 More technology
SEAT Drive Profile
Want to cruise? Relax. Feeling sporty? Opt for the Sport mode. Like it your own way? Fine. Drive Profile means every drive in your Ibiza is exactly how you want it. Set the mode and enjoy.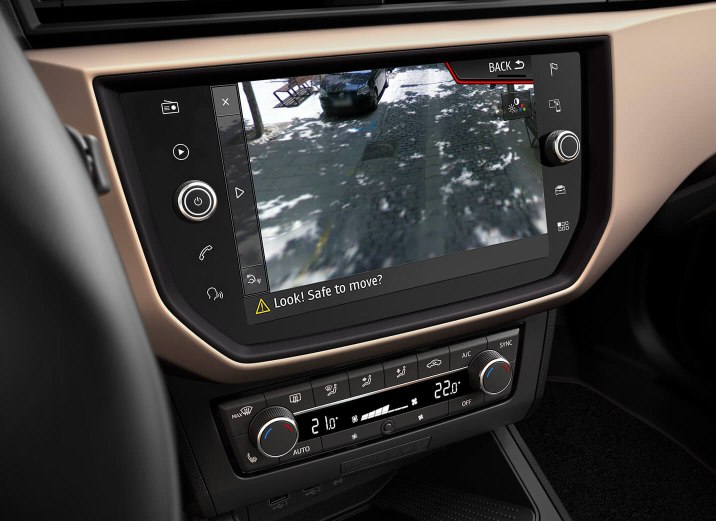 More technology
Rear View Camera
A helping hand when reversing, the Rear View Camera projects an image on your dashboard showing you which way to steer. When everything's nicely lined up, just guide your Ibiza into place. Safe, comfortable, and easy.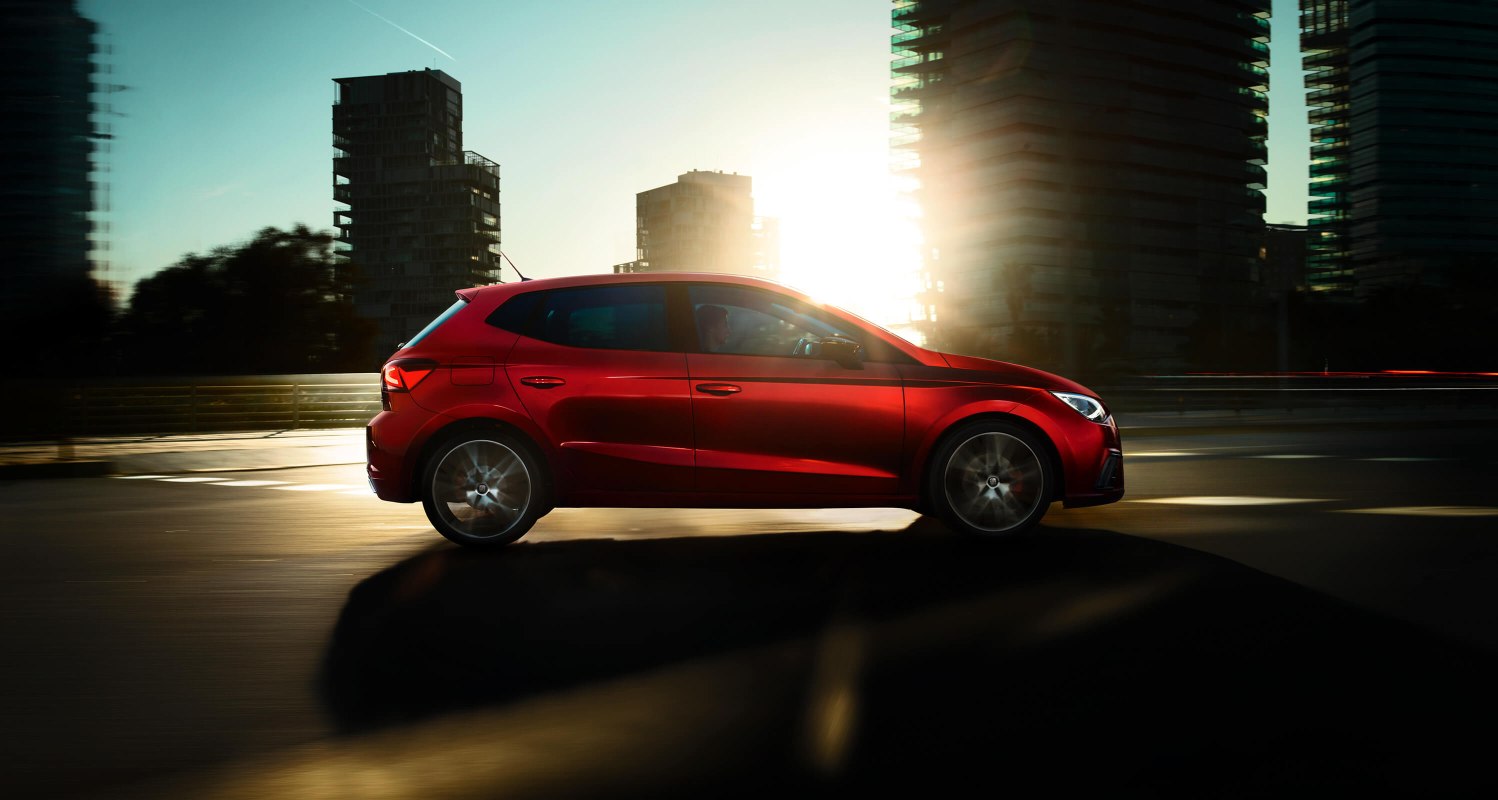 Safety
Keep calm. Drive on.
Time to unwind. The SEAT Ibiza is designed to keep you safe and sound, so you're free to focus on the big picture. Like how much fun you're having.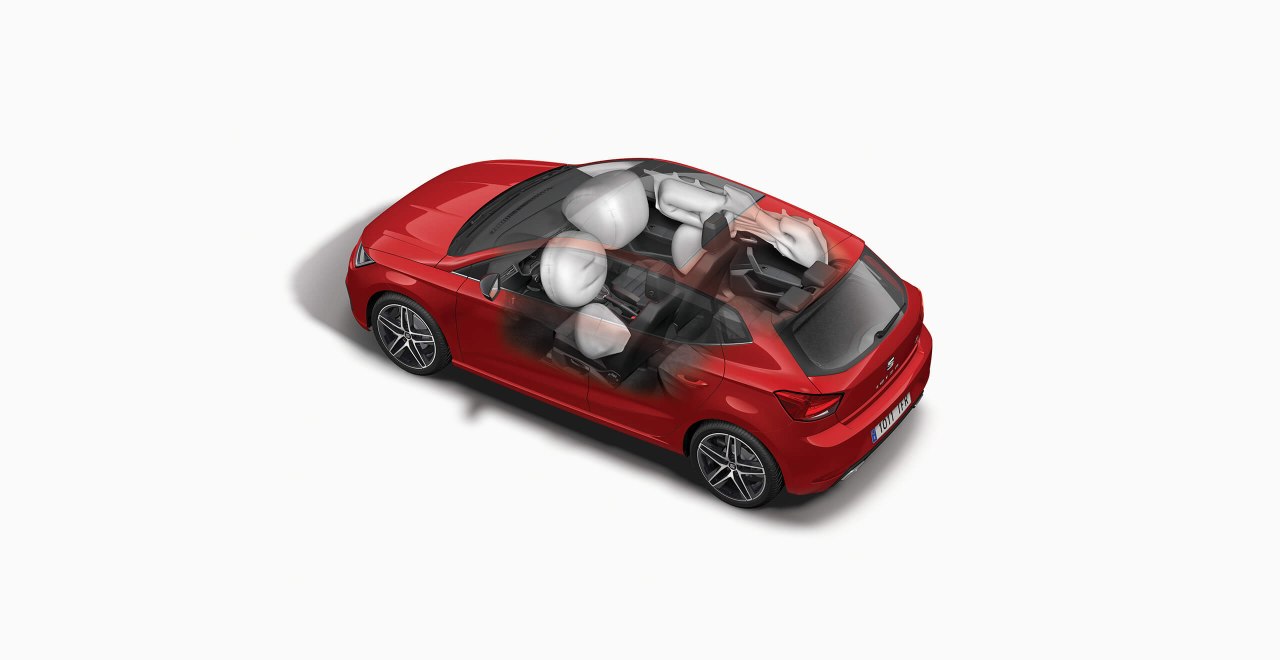 Airbags
Breathe easy.
Smart driver and passenger airbags protect against all possibilities. Drive in safe hands.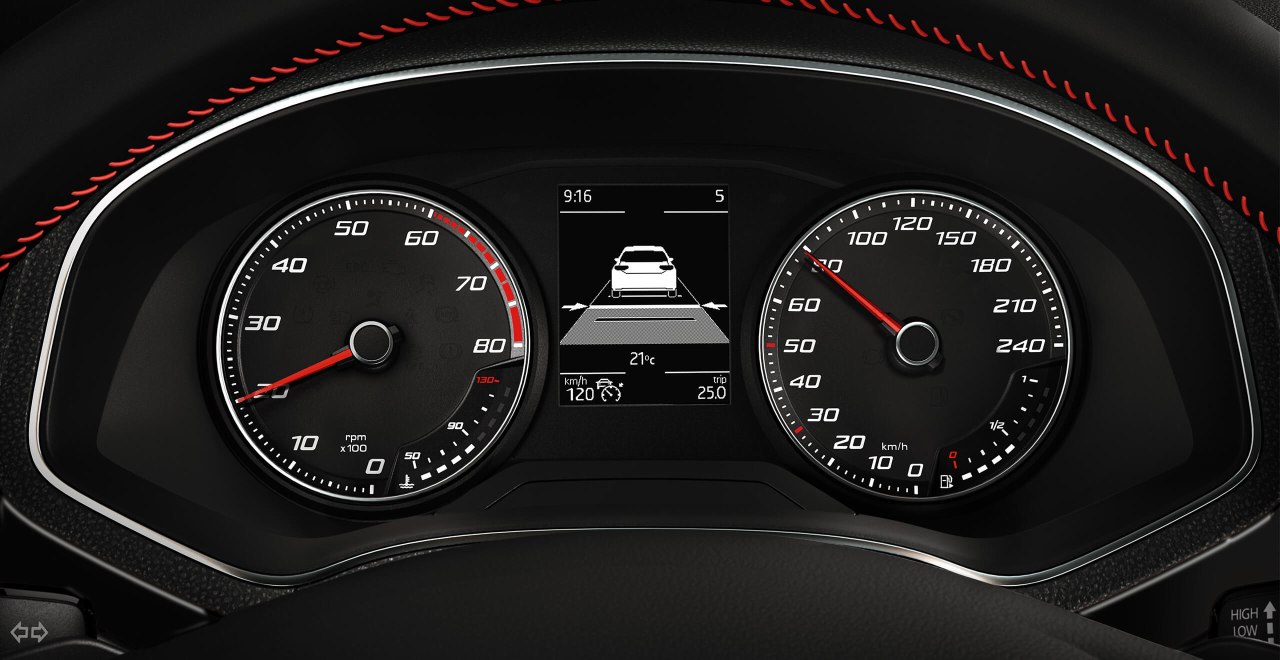 Stay safe
You've got backup.
Speed control. Emergency braking. Tiredness recognition. For whatever the road brings you.

Electronic Stability Control
Taking care of business.
At the first sign of a slip the Ibiza automatically slows down, stopping any dangerous skids in their tracks.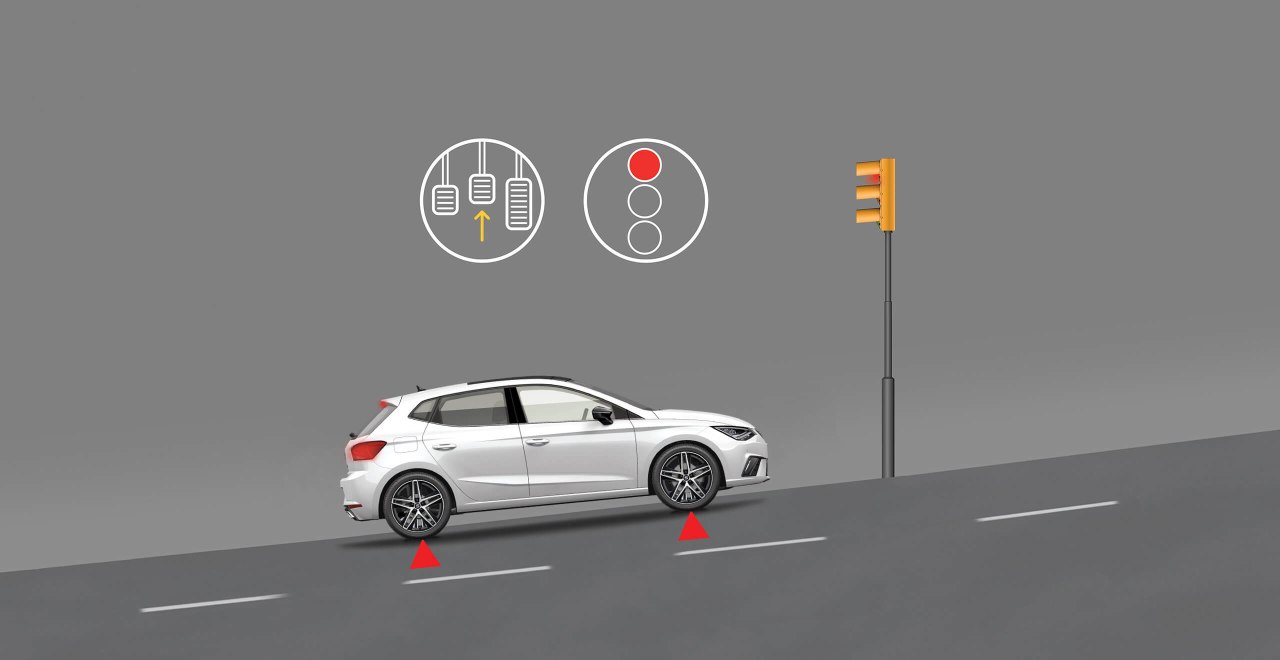 Hill Hold Control
The sky's the limit. Keep on climbing.
Keep on climbing. Hill Hold Control makes hill starts easy, with no fear of rolling back.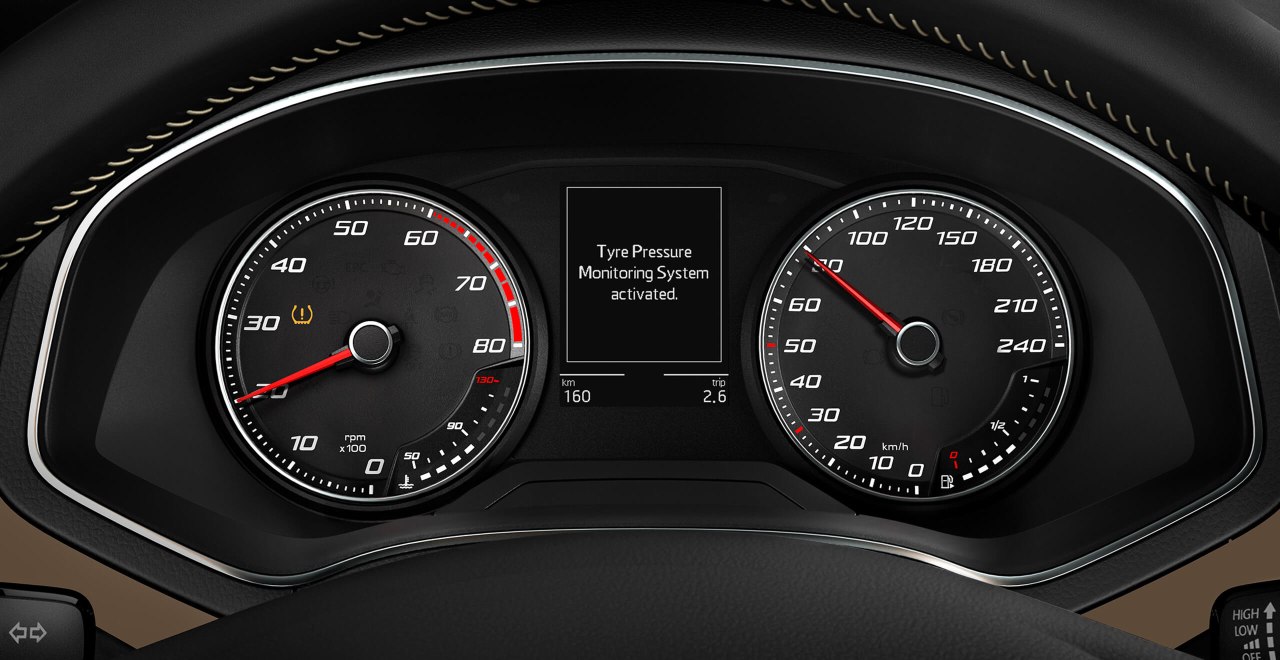 Tyre Pressure Monitor
Take on the road with confidence.
Want to drive like you mean it? Your Ibiza's tyres can handle the pressure.
THERE'S A VERSION FOR EVERYONE
Choose your
Ibiza