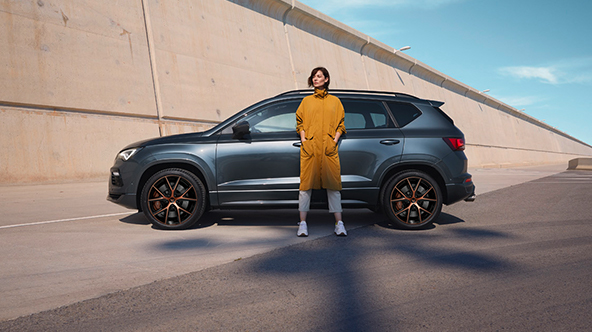 Elegantly powerful.
Exquisite control meets thrilling power. The 300PS engine of the new CUPRA Ateca goes from 0-62mph in 4.9 seconds.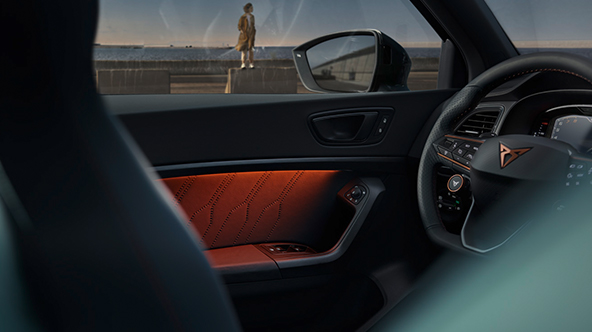 Road-ready technology.
An enhanced driving experience made possible by six versatile driving modes, a DSG automatic gearbox and 4WD technology.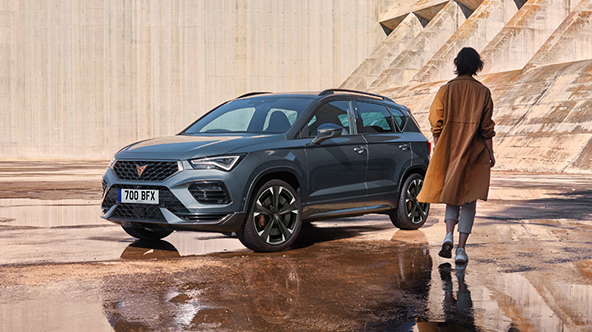 Sophistication at first sight.
An accentuated bonnet, full LEDs and distinct aluminium detailing. Topped off with Brembo brakes on the VZ3 (optional on VZ1 and VZ2).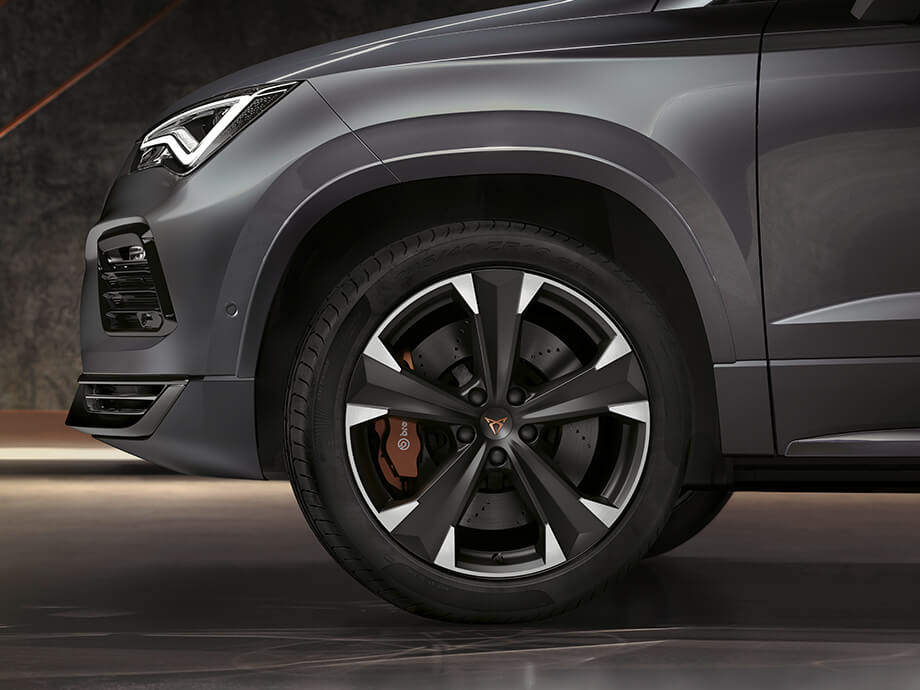 POWERFULLY BEAUTIFUL.
Confident lines for a sporty, sophisticated presence.
With 19" alloy wheels and Brembo brakes on the VZ3 (Wheel shown above is VZ1 & VZ2 with optional Brembo brakes).
Fully streamlined for excellent performance on the road.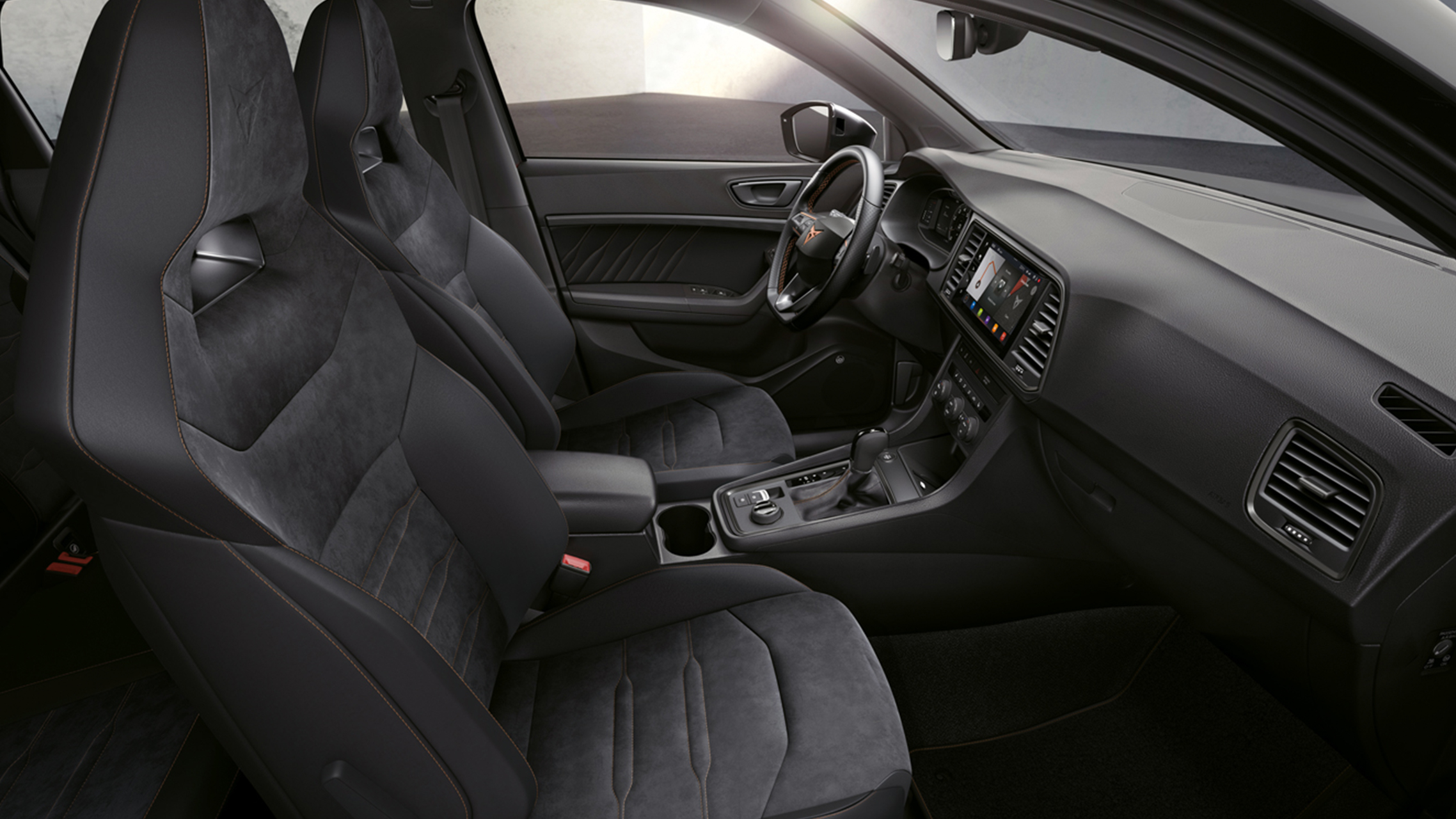 Bucket seats.
Designed with the finest fabrics, like the timeless, Petrol Blue genuine leather (available on VZ2 & VZ3).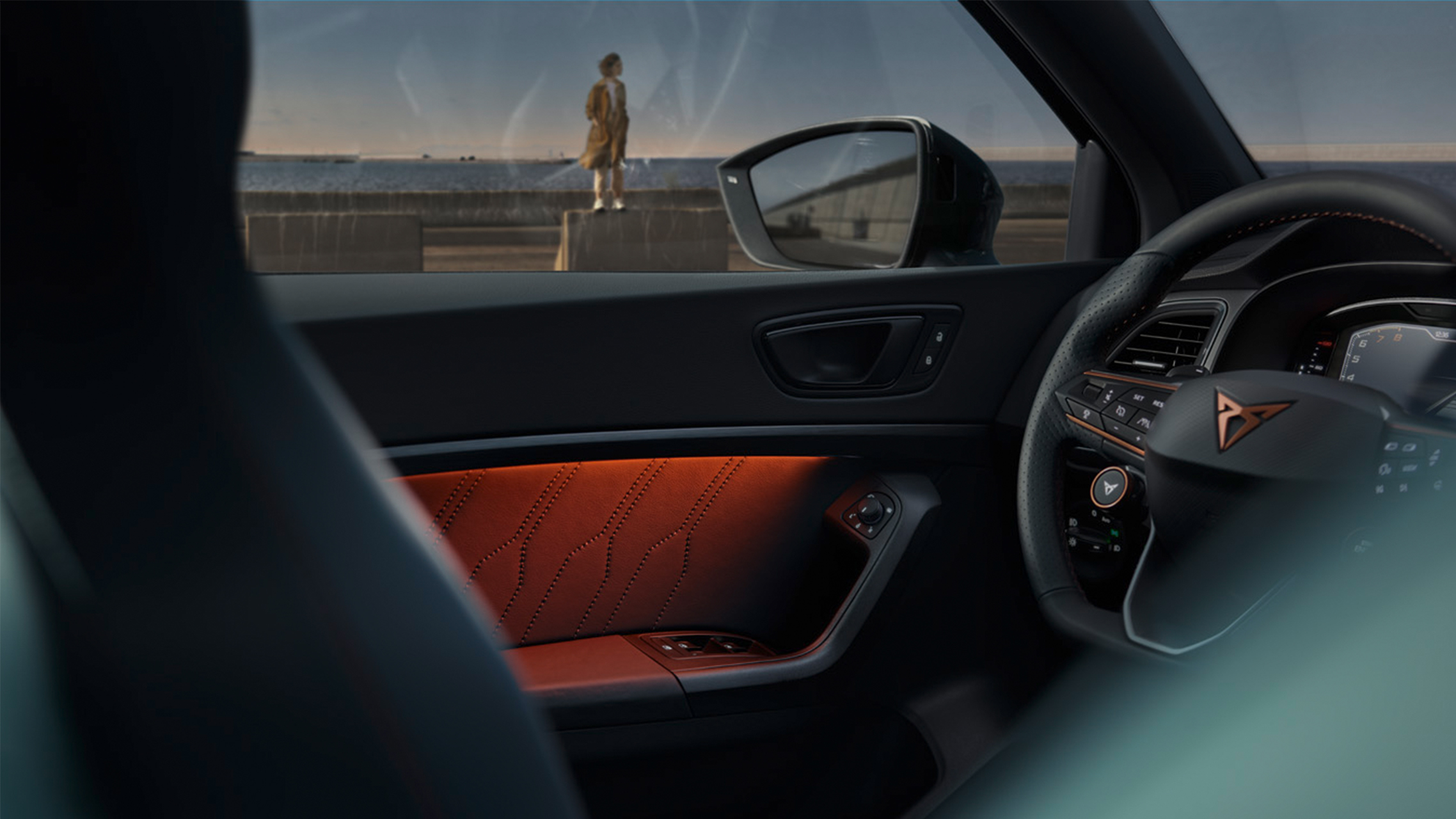 Light up the interior.
Adjustable ambient lighting for a customised driving experience.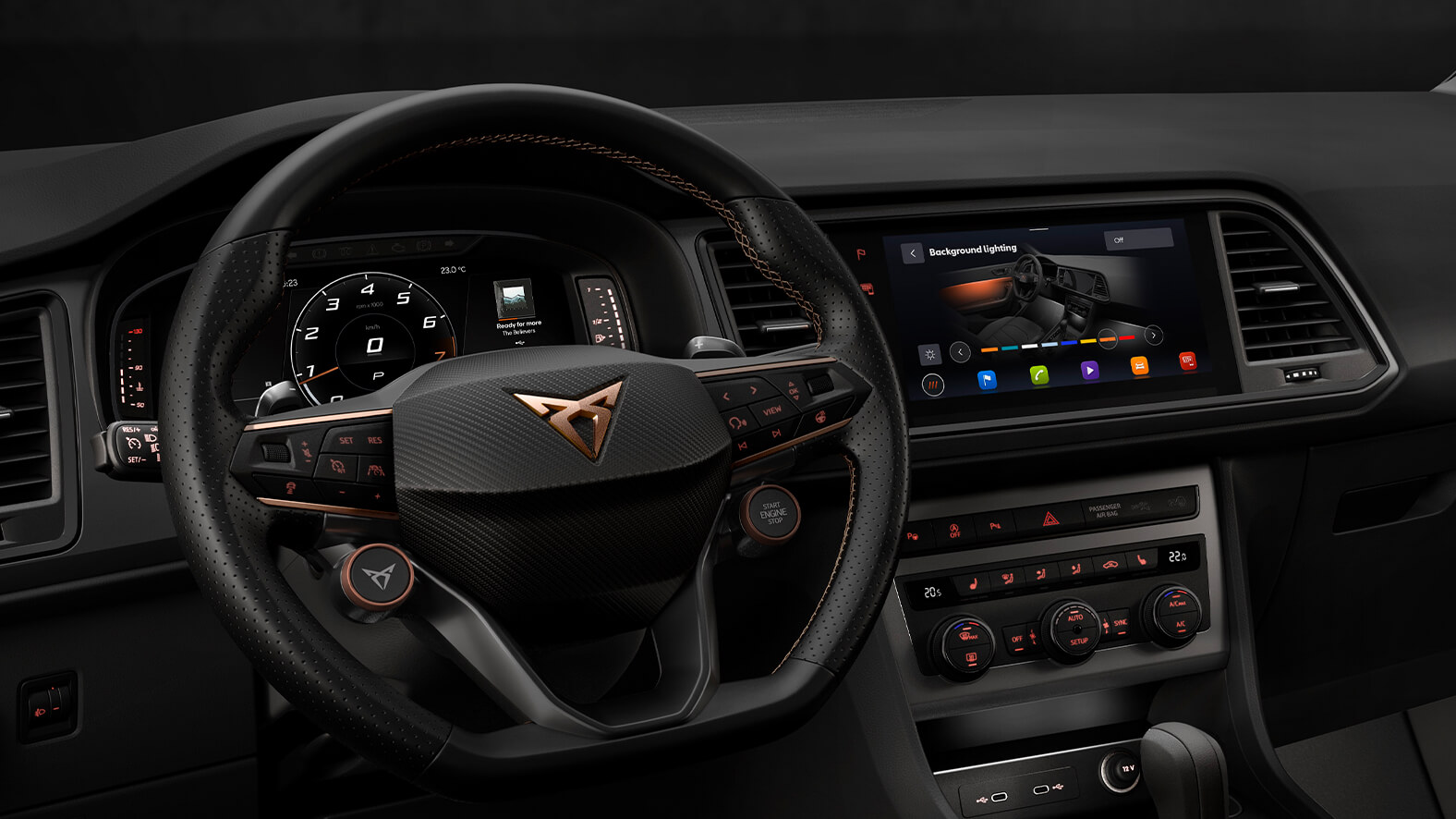 CUPRA steering wheel.
Shift gears and set your drive profile via the satellite buttons on CUPRA's premium wheel (available on VZ3).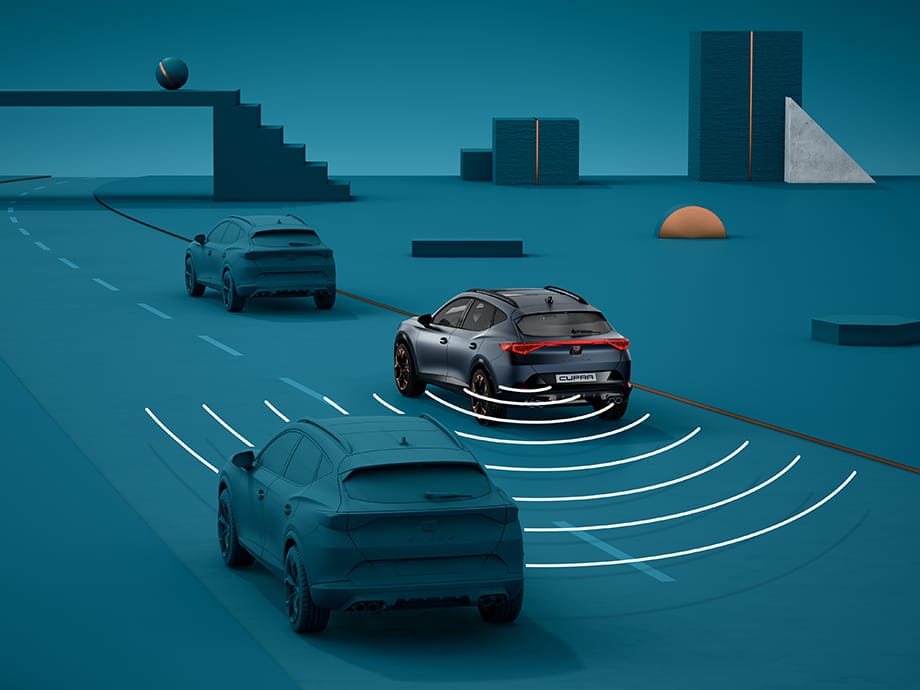 INNOVATION PERFECTED.
Safety technologies taken to the next level for a smoother road ahead.
Side & Exit Assist warns you of incoming traffic.
Emergency Assist helps to prevent accidents.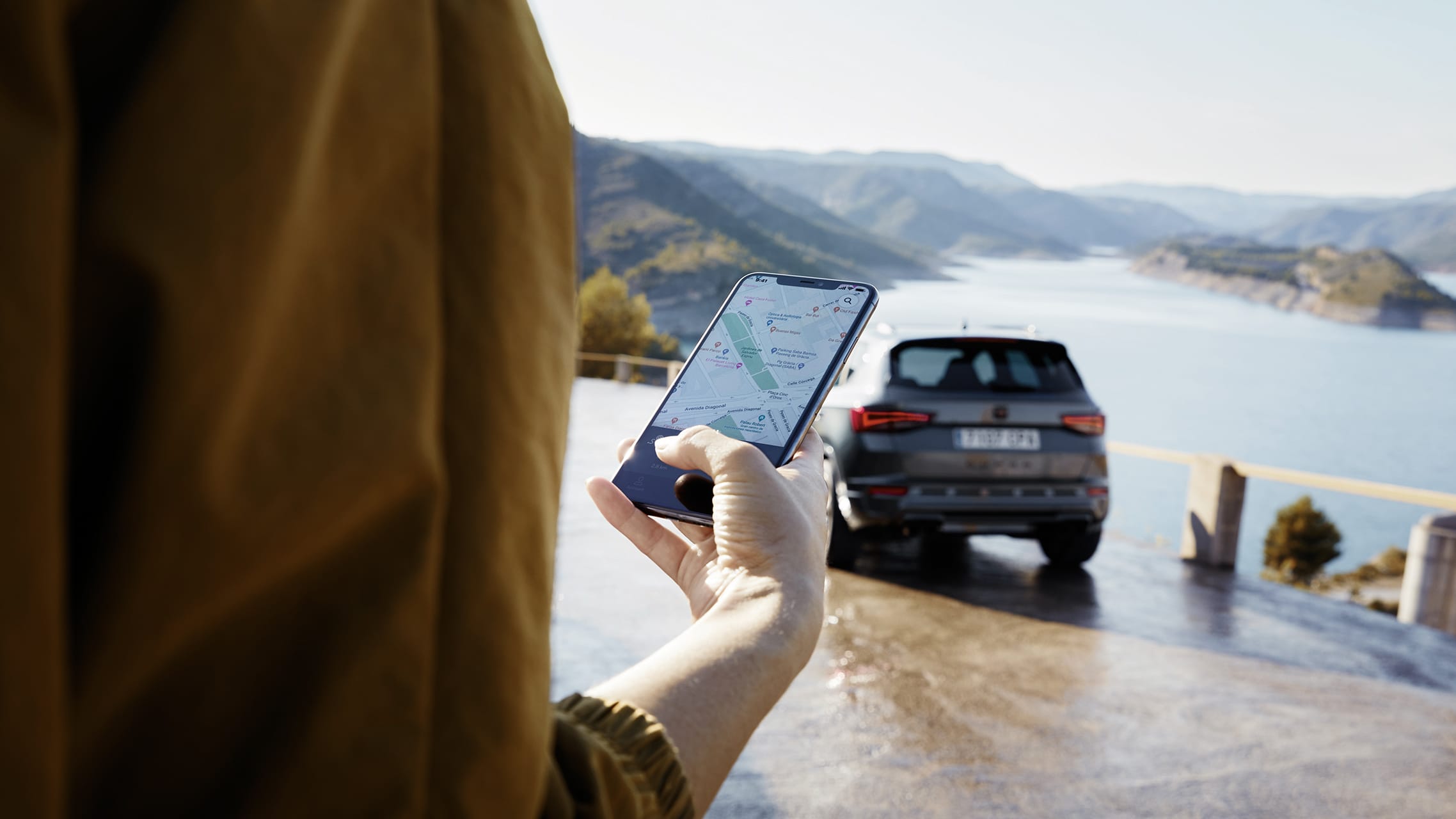 Remote Access Services via the CUPRA App.
Spot your car in the crowd and check your vehicle status.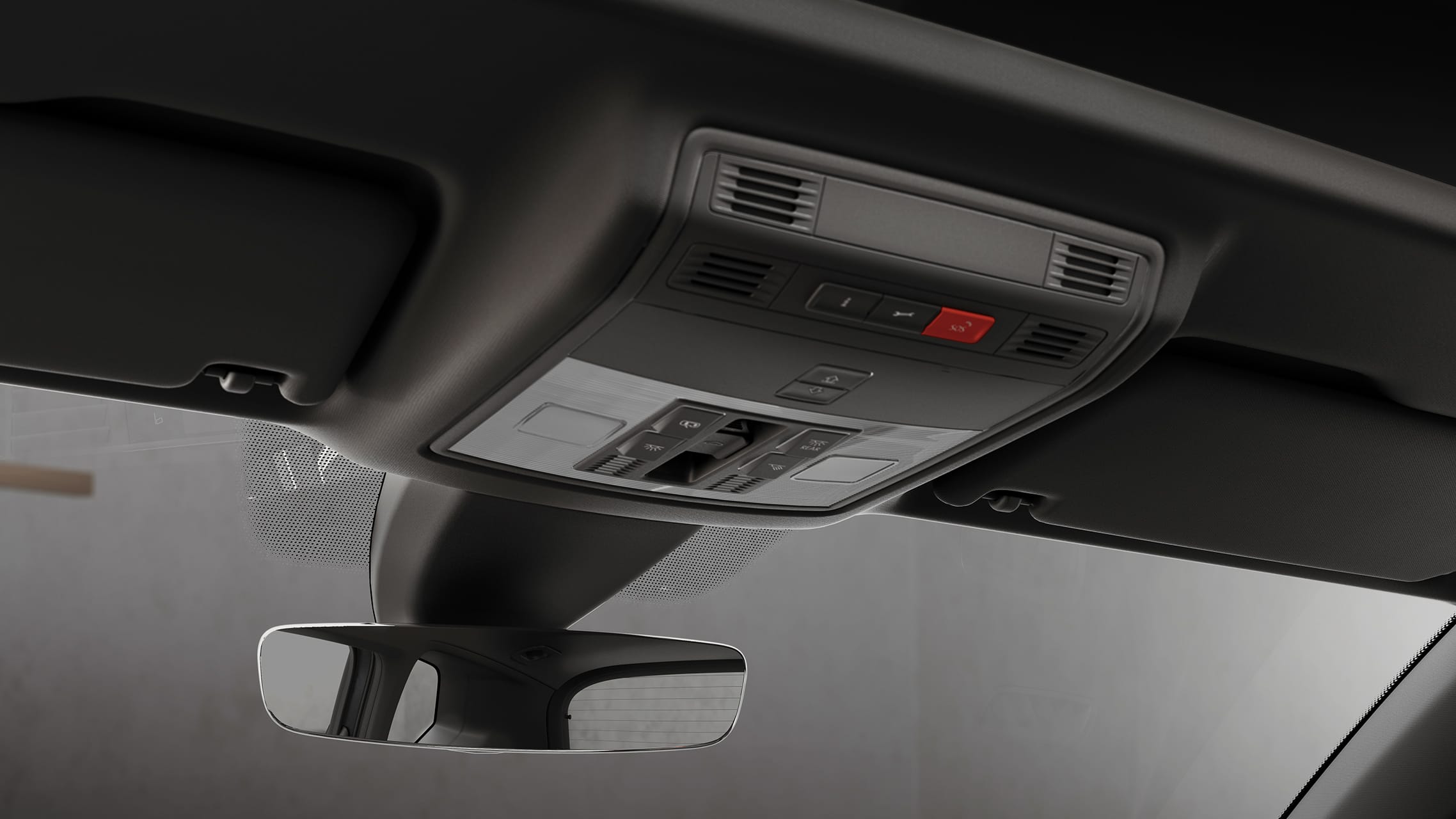 Safety & Service.
Always by your side with automatic emergency service calls in the unlikely event of an accident.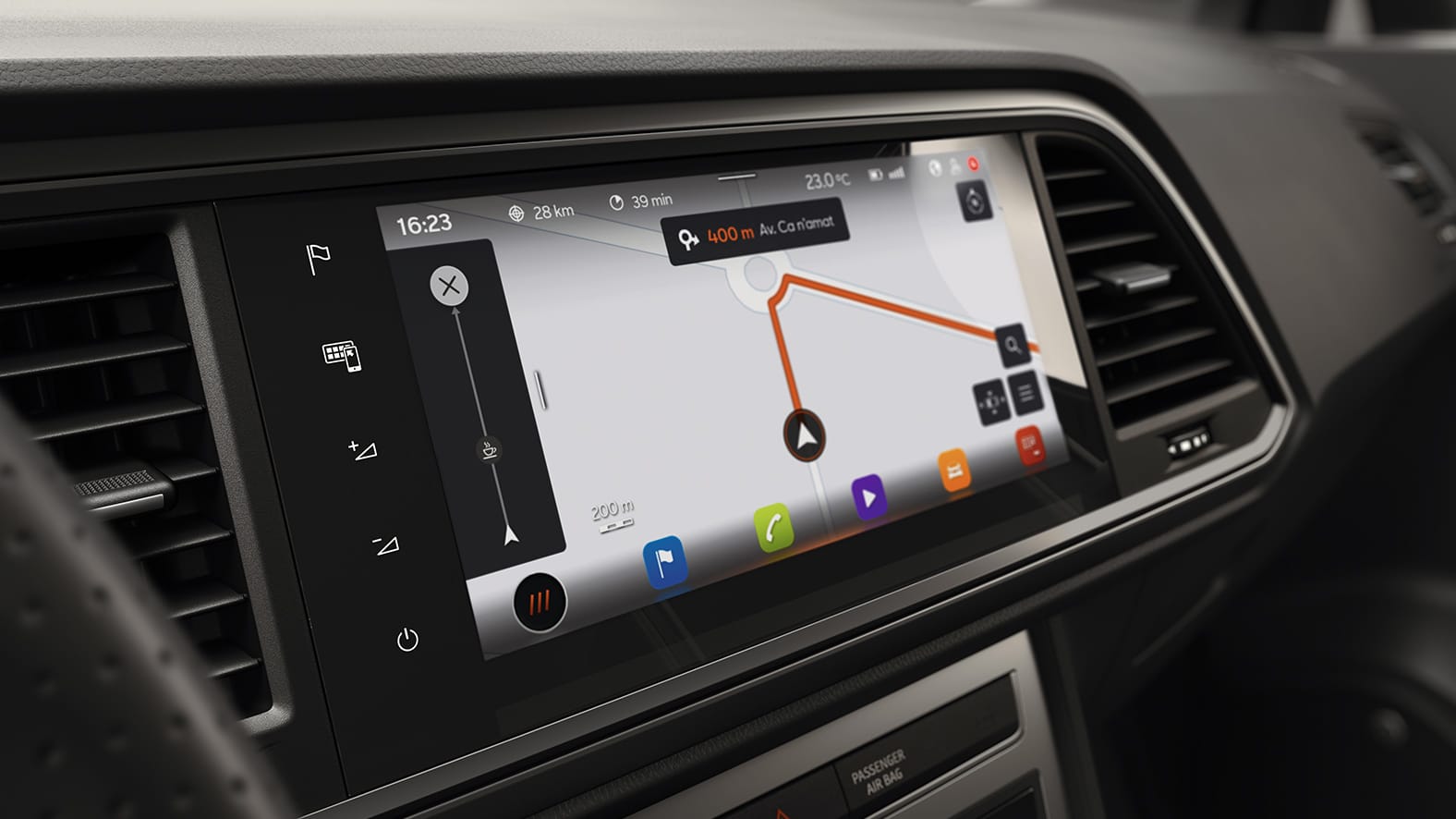 Navigation and media with Online Infotainment.
See real-time traffic updates and optimise your routes on the go.
THERE'S A VERSION FOR EVERYONE
Choose your
CUPRA Ateca
VZ1
2.0 TSI DSG-auto 4Drive 300PS
19" Sport machined alloy wheels in black and silver
Bucket sport seats in Alcantara
Digital cockpit and configurable dashboard
CUPRA Drive Profile
Heated leather steering wheel
Full LED headlights
VZ2
2.0 TSI DSG-auto 4Drive 300PS
19" Sport machined alloy wheels in black and silver
Petrol blue leather bucket seats
Electric tailgate with virtual pedal
Heated front seats
Electric Driver Seat
Digital cockpit and configurable dashboard
Full LED headlights
VZ3
2.0 TSI DSG-auto 4Drive 300PS
19" Copper Alloy wheels
Brembo brakes
Petrol blue leather bucket seats
CUPRA supersports steering wheel including satellite buttons
Electric tailgate with virtual pedal
Heated front seats
Digital cockpit and configurable dashboard
Full LED headlights