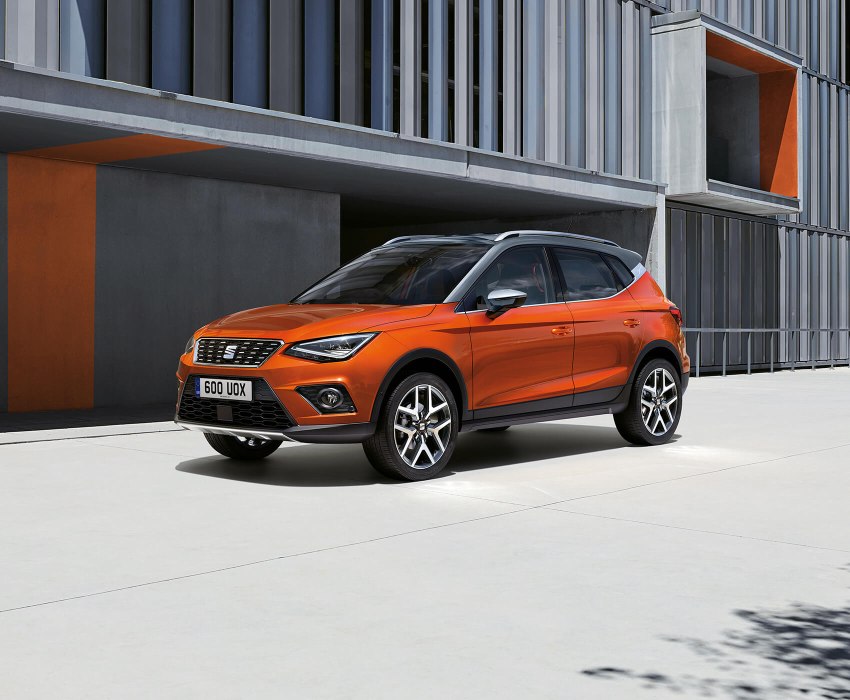 Design
Different leads. Same follows.
When you dare to be different, amazing things can happen. Are you up to the challenge?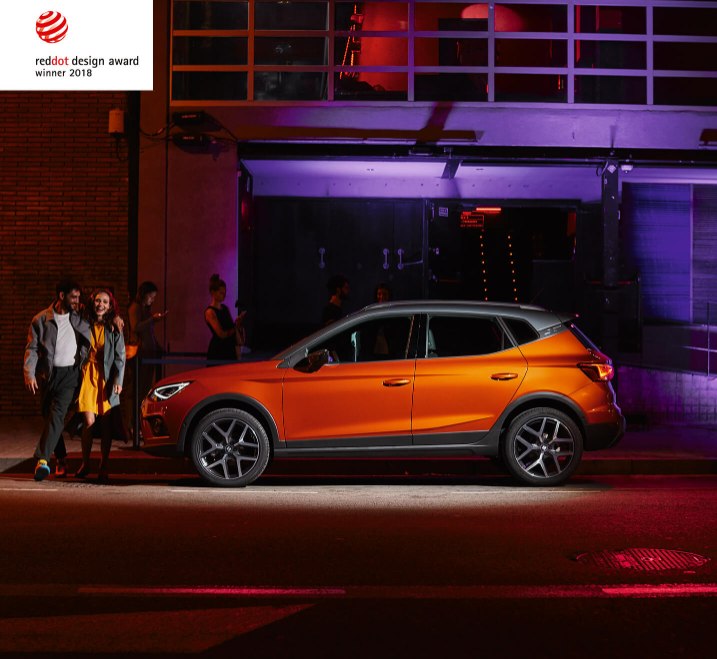 Exterior design
Confidence looks good on you.
Don't do shy? Sharp blisters and Full LED lights help you to see, and be seen.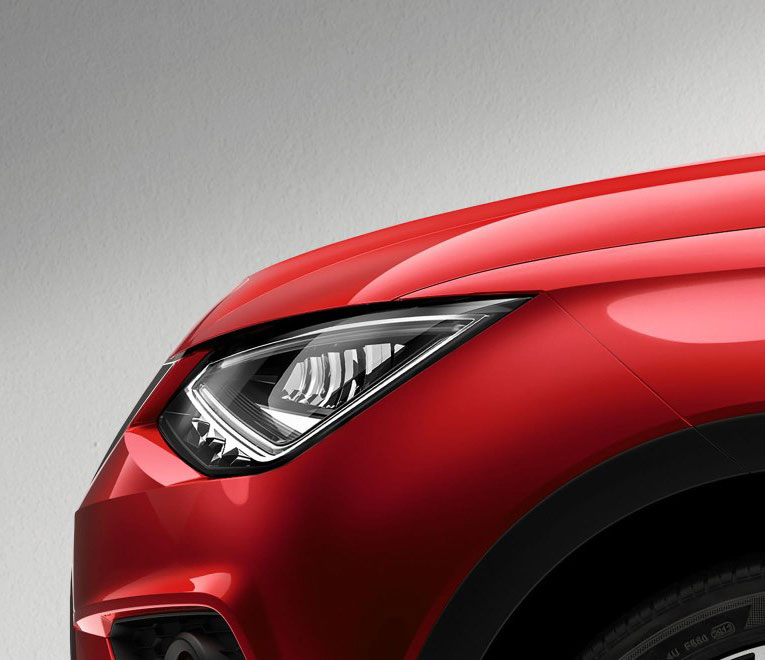 Full LED headlights
It's good to shine.
When you're in control, it shows. With Full LED headlights, darkness doesn't stand a chance.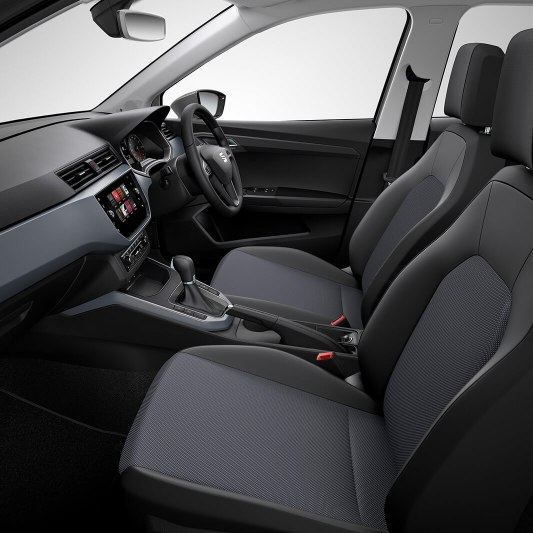 Interior design
Demanding? Good.
There comes a time when you want more. More space. More state-of-the-art features. Go on, ask for the works. SEAT Arona has got you covered.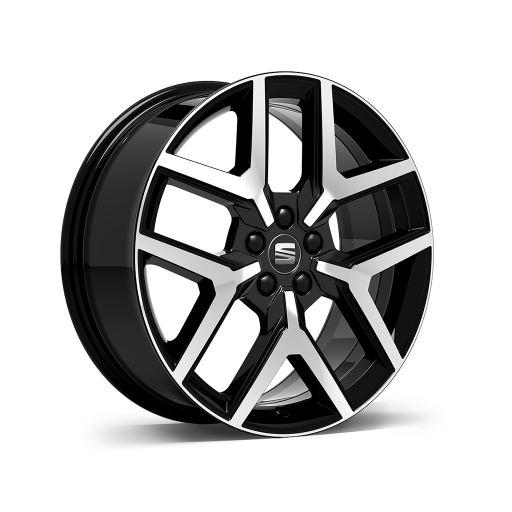 Alloy Wheels
Hold fast. Own the road.
Strength. Lightness. Agility. You know where you're going. Get there in style. Combined with standard wheel arch protection and superior ground clearance, and there's nothing you can't do.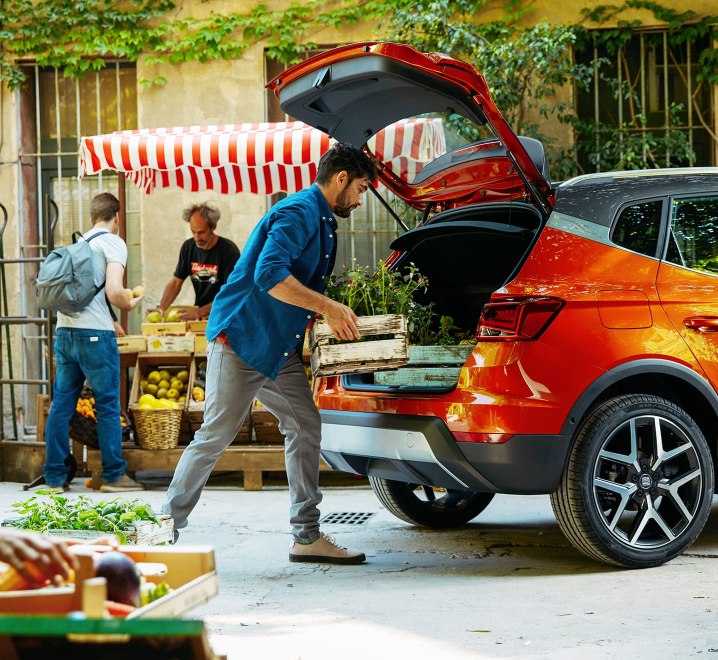 Boot capacity
Why compromise?
The Arona comes with 400 litres of boot space. What you do with it is up to you.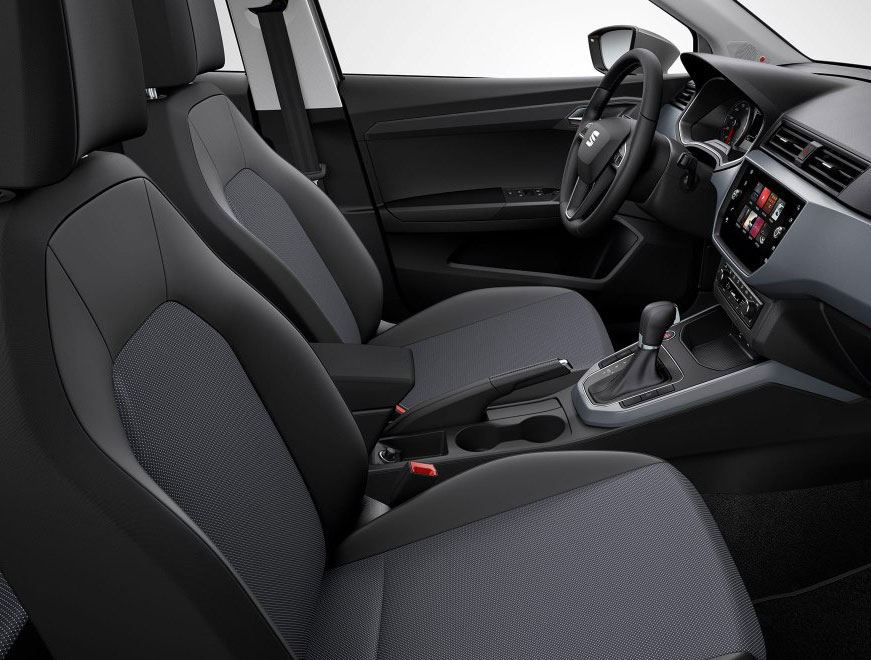 Upholstery
Cut from a different cloth?
For those who know exactly what they want to say, and how they want to say it. Speak out with your perfect interior finish. Because customised is always better than off the shelf, right?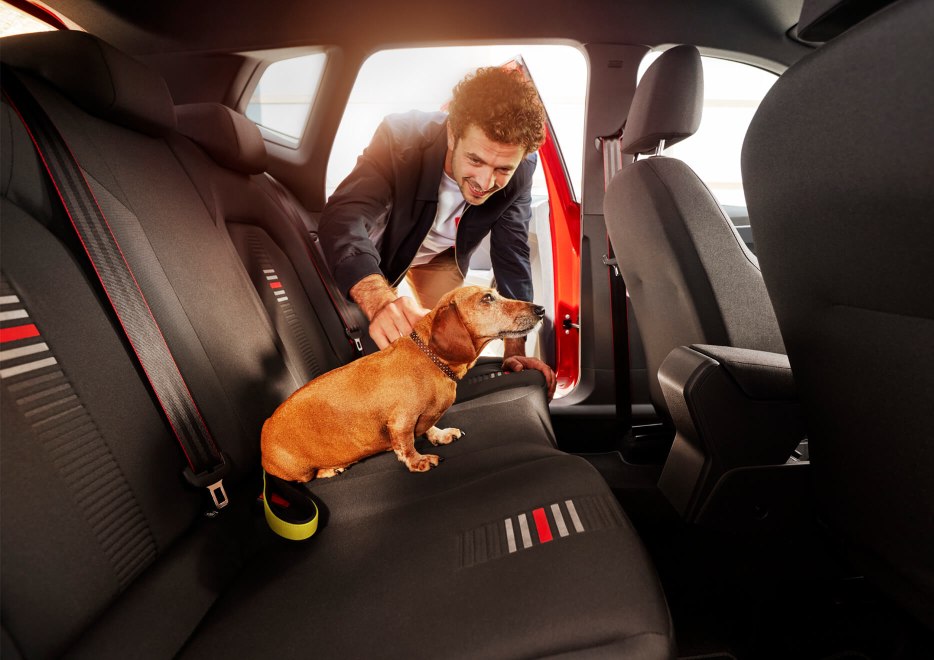 Interior space
Turns out you can have it all.
Take them with you, or pack up and go it alone. There's space to have it all.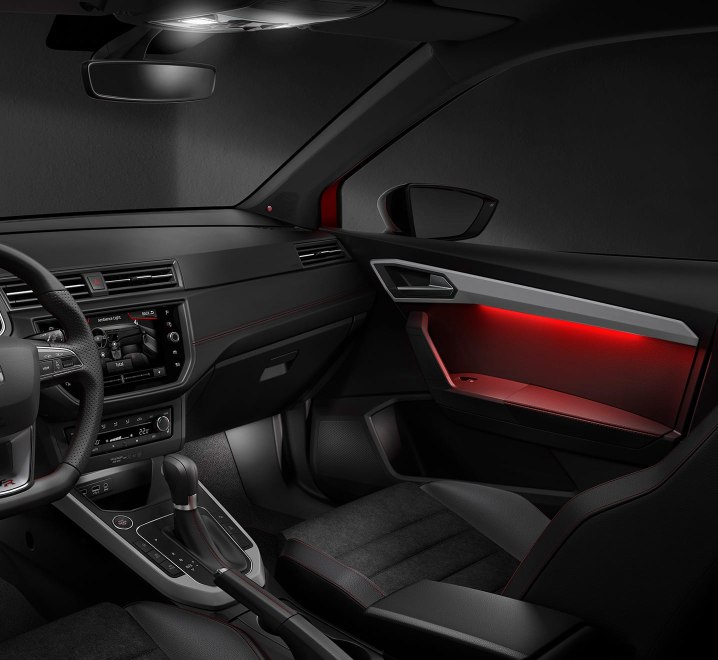 Multicolor ambient lighting
Atmosphere. Designed by you.
You've got your own look. Now you can set the interior colour to match.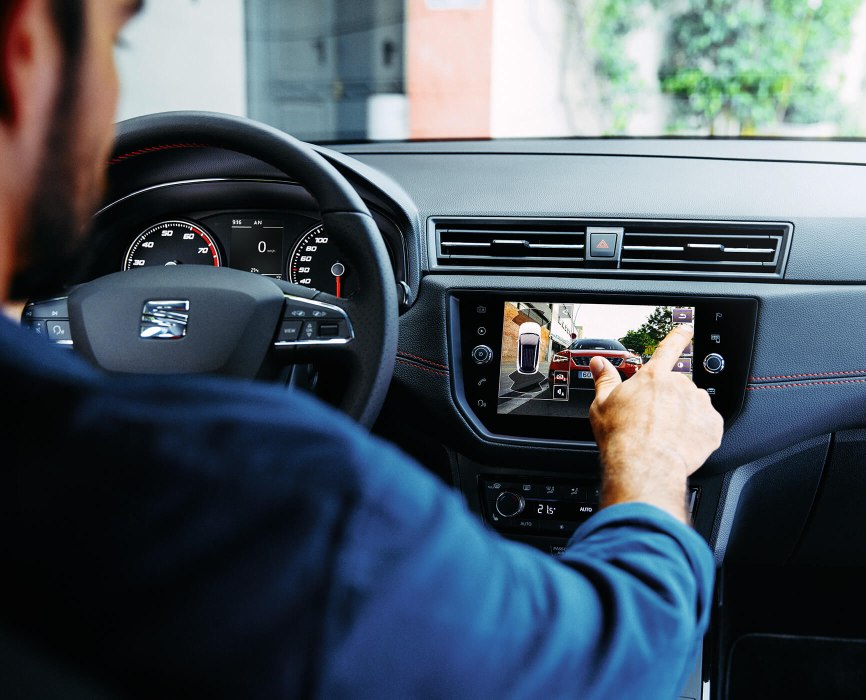 Technology
You're in charge.
What you want. When you want it. Wherever you are. The Arona keeps you connected and in control. Modern technology for your modern life.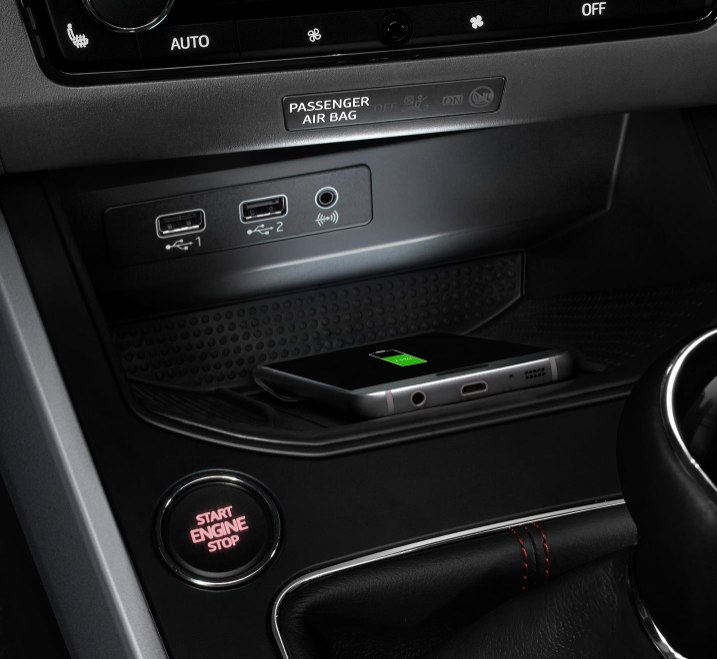 Wireless charger
The world doesn't switch off.
The Wireless Phone Charger keeps your battery full and your signal strong. So you never lose touch.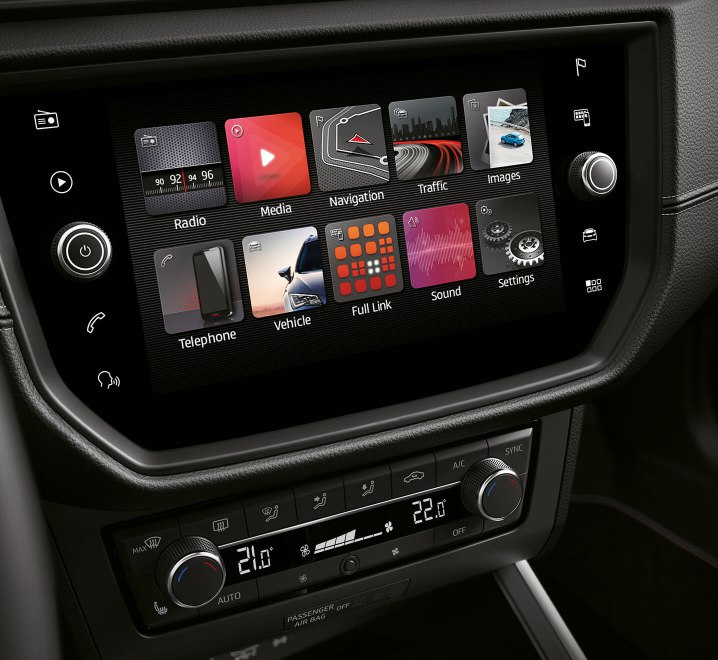 8" display with Full Link
Now you're unstoppable.
Experience the full connectivity of Full Link technology. For a life without limits.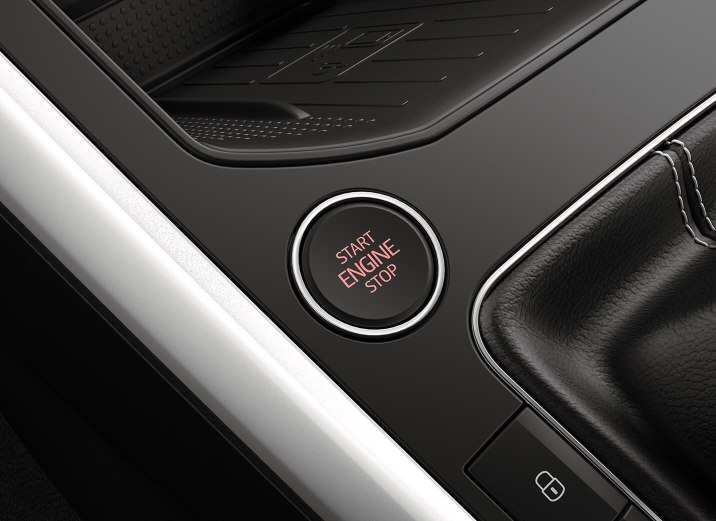 Technology features
Keyless Entry System
You don't let the little things slow you down. Unlock and start your Arona without ever taking your keys out of your pocket. Your life made easy.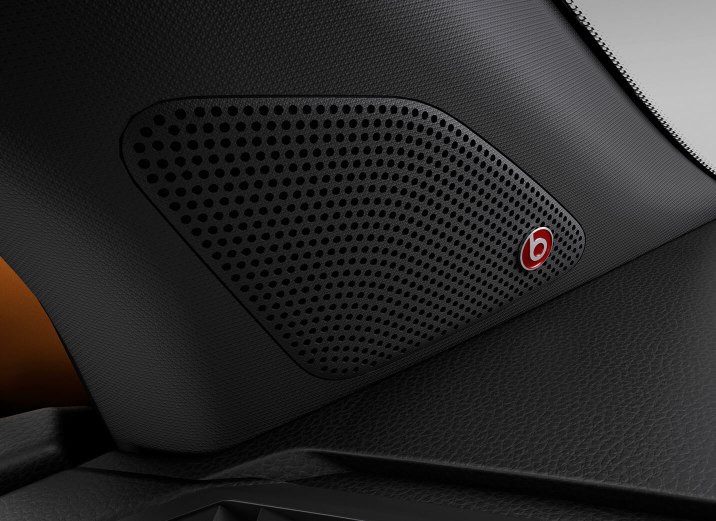 Technology features
BeatsAudio™
The BeatsAudio™ system has a 300W amplifier, 6 speakers and a high-end subwoofer to make the most of every melody. For a life in perfect harmony.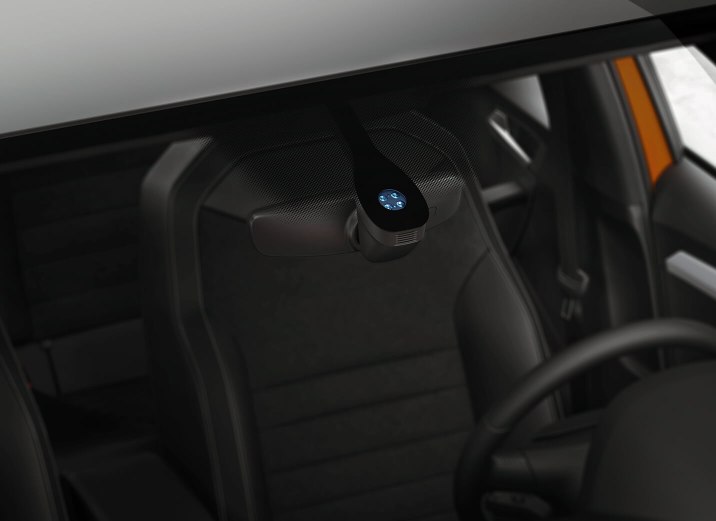 Technology features
Rain & Light Sensors
These smart sensors automatically detect when to switch on your windscreen wipers or dip your headlights. So you can focus on the path ahead.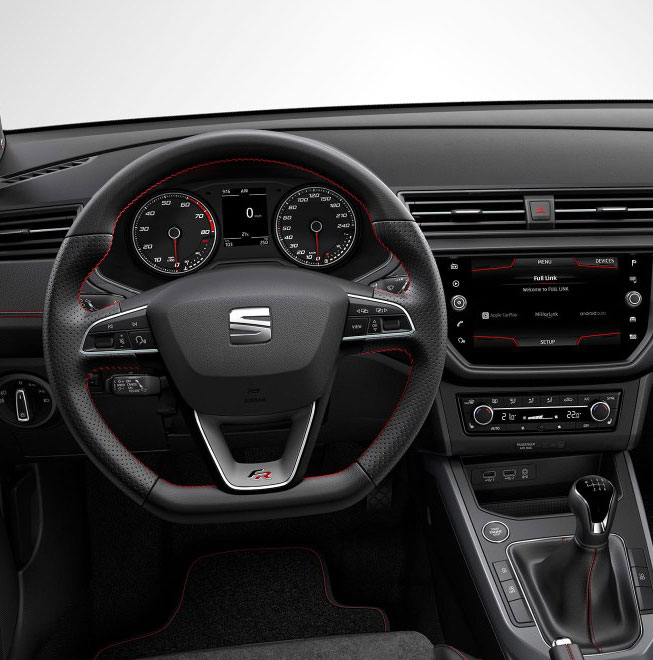 Stylish Interior
Take the lead. Effortlessly.
When you're in the driver seat, you need everything front and centre. At your fingertips.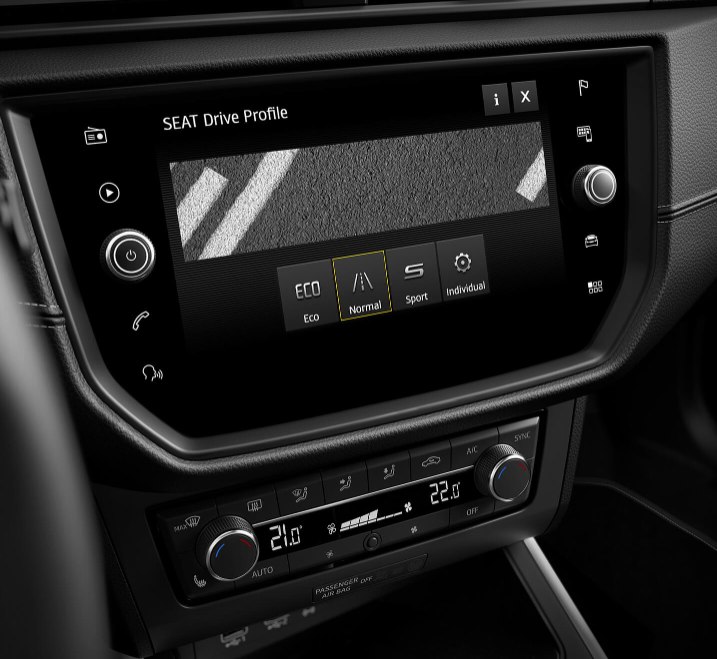 SEAT Drive Profile
Why stay the same?
More power? Stiffer suspension? Sport vs Eco? Your Arona is as individual as you. Nice moves.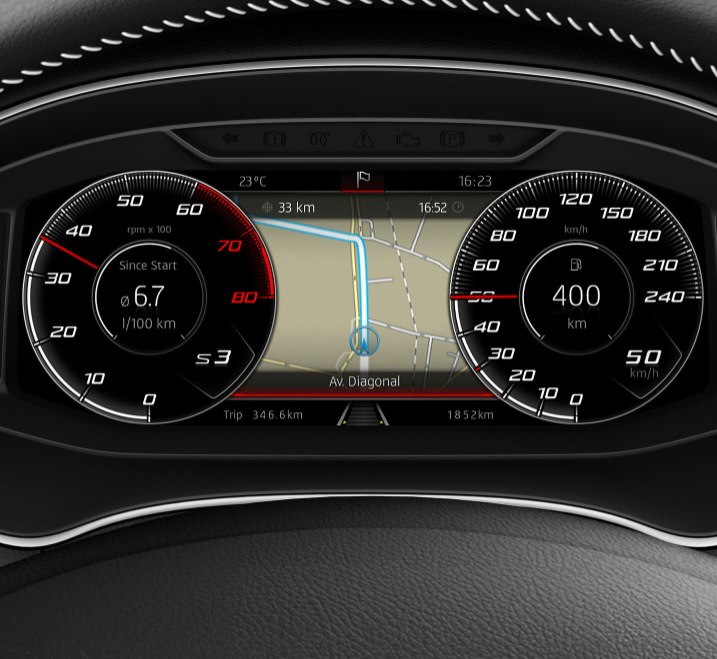 Digital Cockpit
No time for distractions.
You're focused on the journey ahead. Let the Digital Cockpit take care of the rest.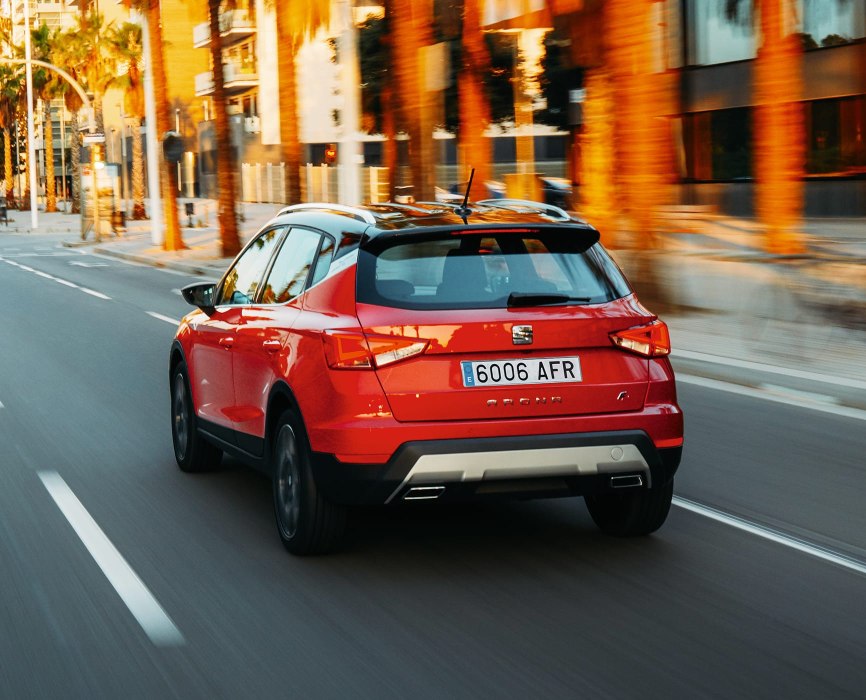 Safety
For the fierce and fearless.
You make bold moves. That's why every part of the Arona is designed with your safety in mind. Because fearlessness comes from knowing you can.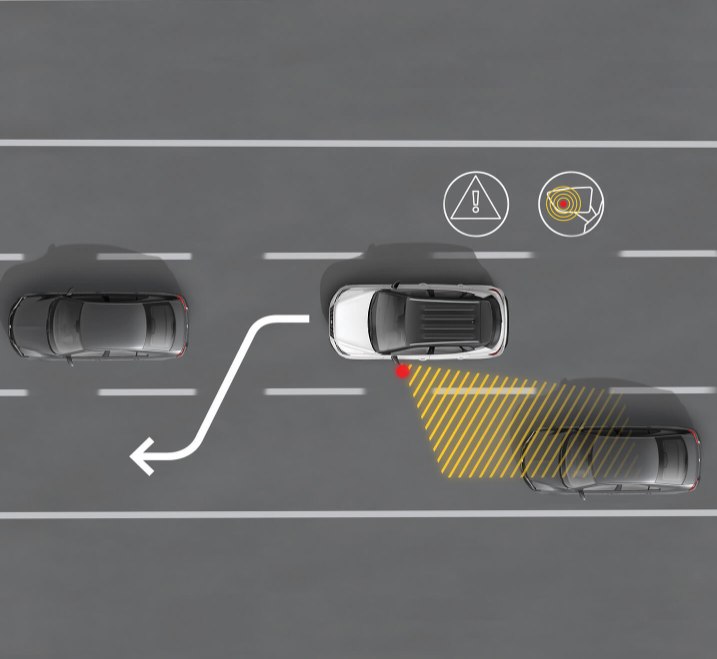 Blind Spot Detection
See them coming.
Confidence. Control. Blind Spot Detection spots other cars when you change lanes.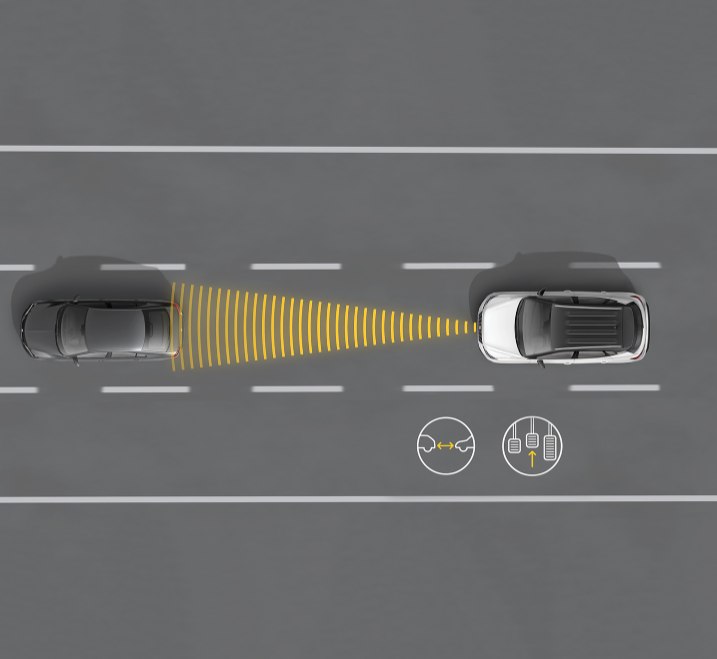 Adaptive Cruise Control
The freedom of the open road.
Too much traffic? Smart sensors keep a safe distance between you and them. So you can relax.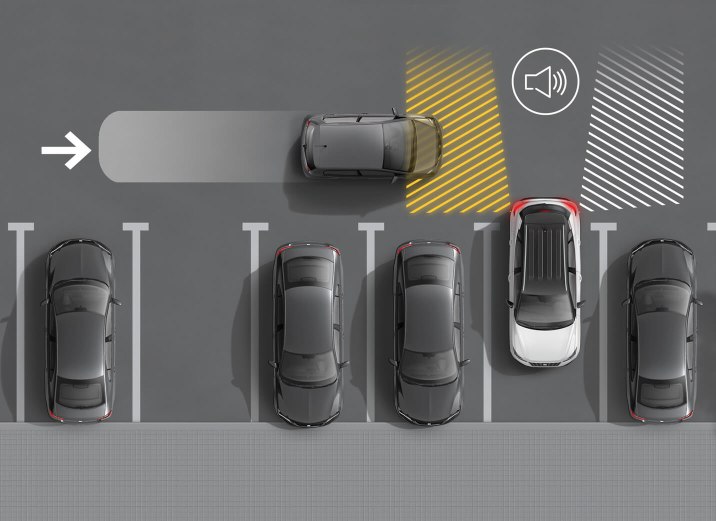 Safety features
Rear Cross Traffic Alert
Backing out? Rear Traffic Alert automatically stops your car if there's something behind. So all you have to worry about is where you're heading next.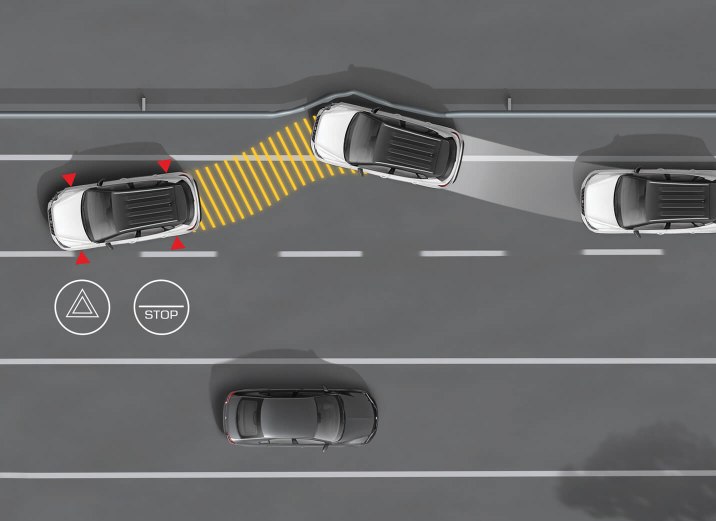 Safety features
Multi-Collision Brake
In the case of impact, this brake kicks in with lightning speed, while still keeping you in control. The peace of mind of double protection.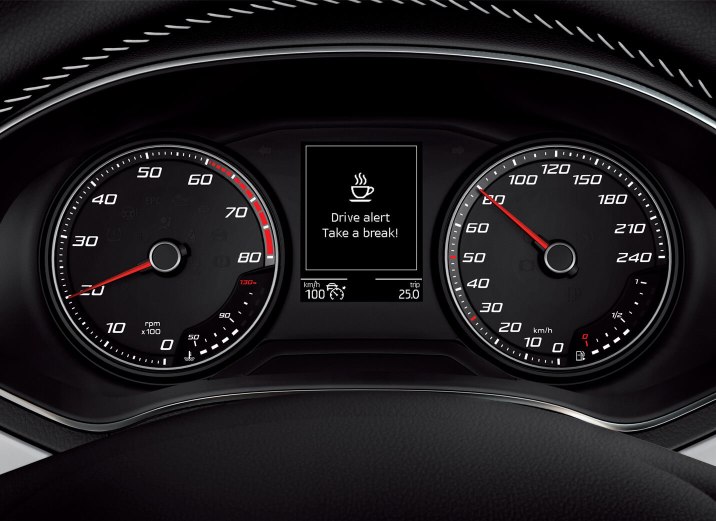 Safety features
Tiredness Recognition System
Long road ahead? Enjoy it. Tiredness Recognition monitors your driving behaviour to help you stay alert and focused the whole way.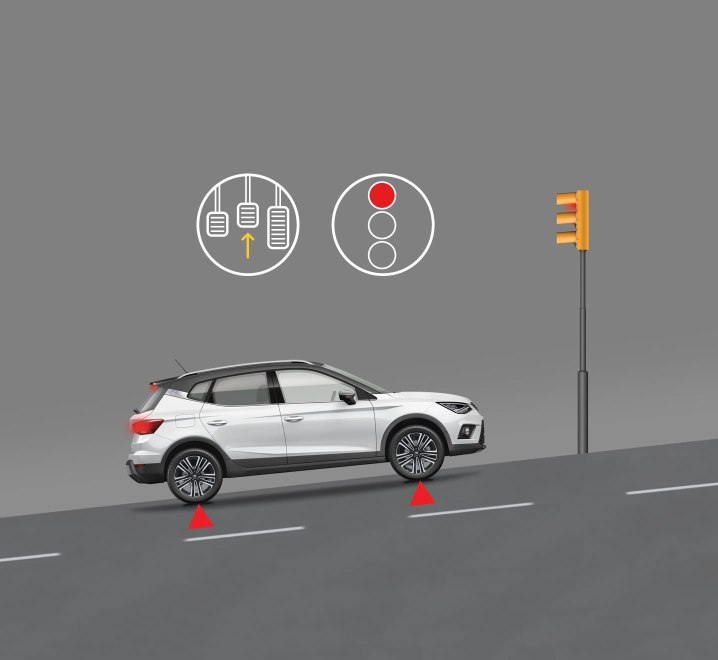 Hill Hold Control
Moving on up? You've got this.
Hills are no match for you. This smart system makes even the steepest slopes a cinch.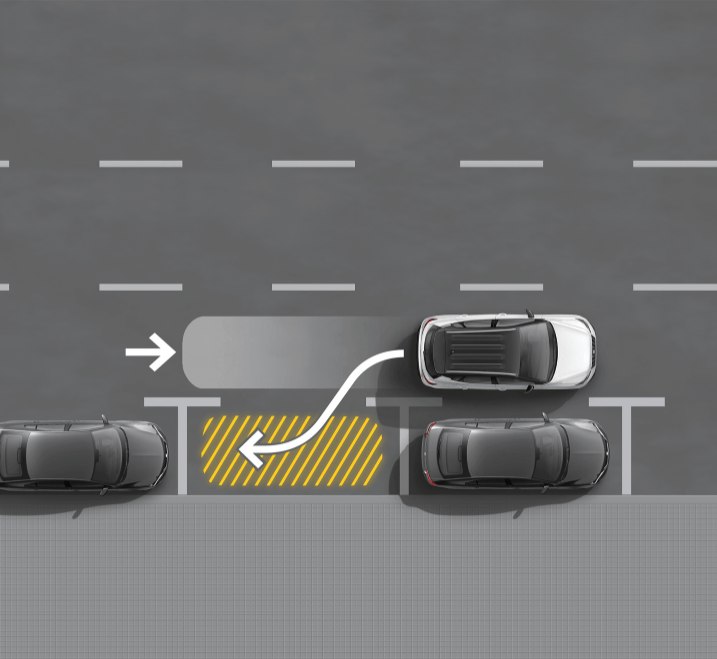 Rear View Camera with Park Assist
Here's to smart manoeuvres.
Backing into a tight spot? Now you can make what's behind as easy to see as the road ahead.
THERE'S A VERSION FOR EVERYONE
Choose your
Arona